12th May 2020
International Nurses Day: Being a Pilgrims nurse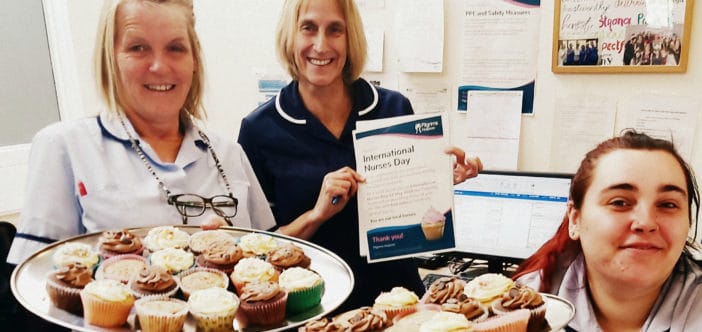 Pilgrims Hospices is recognising nurses and key workers on International Nurses Day. To celebrate nurses from across the globe on this day Pilgrims Hospices would like to share a huge thank you to all those who are working to care for people across the world.
---
Pilgrims nurses have cared for 1000s of patients, their families and friends in their homes and on the hospice wards for more than 35 years. This year the east Kent community is sharing special messages of thanks with the local charity as lockdown keeps us all social distancing.
Kate White, Pilgrims Senior Nurse Manager explained: "We've received such heart-warming messages from the local community, it is really appreciated by everyone at Pilgrims, and of course it's lovely to be recognised on our special day.
"Our nurses and key workers are working tirelessly to ensure patients receive the highest quality care during these difficult times. We understand how important contact is for everyone and we are doing our very best to help patients to feel part of our Pilgrims family whilst their families are caring from a distance."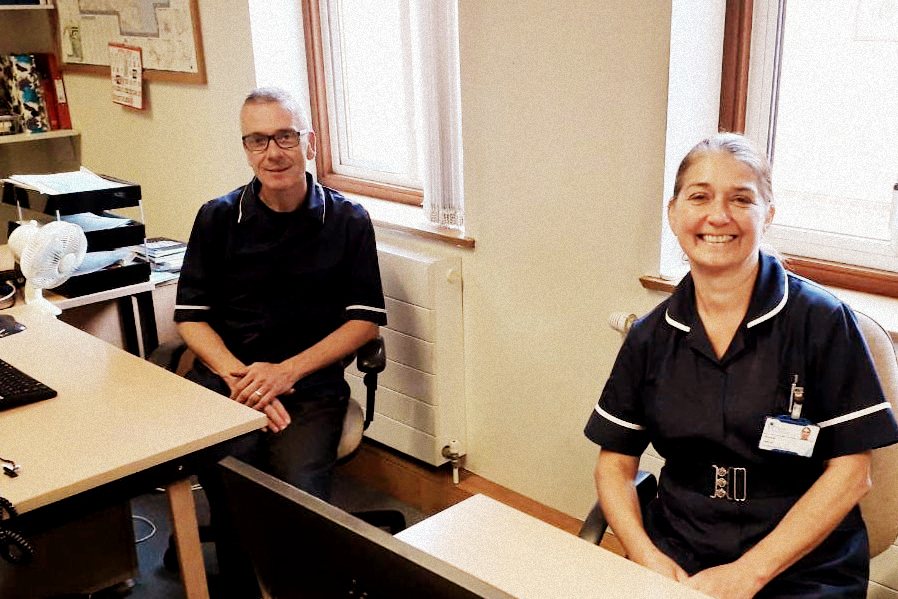 Sarah Brown, Pilgrims Specialist Palliative Care Community Team Lead added:
"We have the privilege to support people and their loved ones at such a key time in their lives. The loss of someone you care for deeply or for whom you share special connections can only be described as the most difficult and heart-rendering time for most people."
Angela Padgham
Palliative Specialist Nurse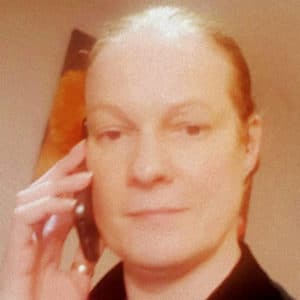 "I'm continuing to do my part and helping to support the palliative care patients in the community who we can't visit."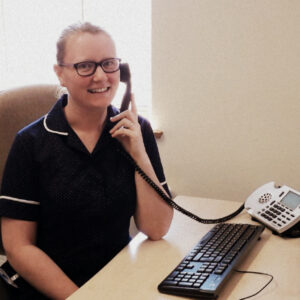 Charlotte Davies
Palliative Specialist Nurse Community Team Leader
"I have wanted to be a palliative nurse since I was 10 years old – that's a long time! Nurses are born, not made and that is especially true of hospice nurses. To me, hospice nursing is more than just being a face or a name on a staff board. It's the trust that people put in us to ensure they have the care and support both on the inpatient ward and in the community. It's the understanding that we are with them every step of the way. Like Maya Angleou said: 'People will forget your name, they will forget what you said, they will forget what you did. But they will NEVER forget how you made them feel.' I'm proud to be a hospice nurse!"
Palliative Specialist Nurses
Pilgrims Hospice Ashford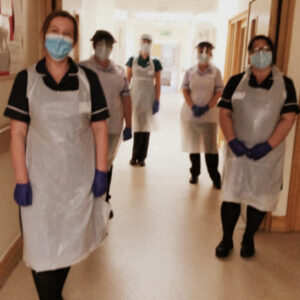 "We are all so proud to be nurses. It is a privilege and an honour to be able to care for someone, especially to provide care and comfort to those at the end of their life. We are proud of our jobs and of the place that we work. There is no profession like it!"


Alison Wiltshire
Palliative Specialist Nurse and Community Nursing Team Leader
"I am very proud of what we do and the opportunities we have to make a real difference to someone at the end of their life and I can't really imagine myself doing anything else."
Kate continued: "Our Pilgrims community extends past the nursing and on to the greater needs of those in our care and their families.  This is why we are encouraging people to think about what needs to be in place in order that their wishes can be met and carried out in a timely and meaningful manner.
"By engaging with people living with long term conditions at an earlier stage of their illnesses, we believe this will enable people to remain in control and maintain their dignity, focusing on good quality of life, especially when someone's condition deteriorates. We're helping our teams to manage through the COVID-19 crisis by ensuring they have sufficient wellbeing resources in place and opportunities to share their concerns for those around them with Pilgrims' internal support network of carers and advisers.
My thoughts are; in six months time; we will be able to touch and communicate with our patients without the barrier of a mask. Patients dying in the hospice will have their loved ones with them as they take their last breath. Nurses will be able to focus on what is most important to patients, without fear and restrictions. People with cancers will seek help and support, not being fearful of COVID-19 and 'putting up' with symptoms. Nurses will have developed enhanced skills protecting patients, the public, colleagues and themselves, keeping safe.

Debbie Boots, Advanced Nurse Practitioner
"Our support teams in catering, counselling, domestic services and so many others are contributing vital assistance for our Pilgrims nurses; we are delighted to be sharing our special day with such special colleagues."
Pilgrims Hospices is Still Here, Still Caring. The hard work and dedication do not go unnoticed; now, more than ever, we appreciate you! You can help the Pilgrims nurses to continue with their specialist end-of-life care by making a donation to the Still Here, Still Caring campaign.
Thank you, your hard work does not go unnoticed.
Happy International Nurses Day!
---
Each year Pilgrims Hospices give care and comfort to over 2,400 people in east Kent who are coming to terms with an illness that sadly cannot be cured.  The charity support patients to live life as well as possible until the very end, free from pain and distress.