#PilgrimsLife: Linda's personal journey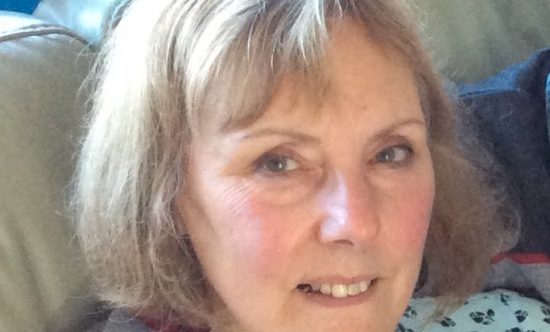 Linda Stears came to give her time and skills at the hospice in order to give something back to a charity she felt had special meaning for her. Here she explains why she took that first step.
I came to the hospice due to the experience of a very dear friend. Many years ago my friend had breast cancer. She bravely fought this and recovered well. Wanting to give something back, she became a volunteer for the hospice, until sadly cancer returned. She was then referred to the hospice as a patient. She found this daunting at first, to be on the 'other side of the fence', but the loving and cheerful care she received added much to the quality of her life.
Together the staff and volunteers make the hospice a haven that often brings joy into the lives of people with life limiting illness.
When I found I had more free time myself, she told me there were vacancies for volunteer jobs at the hospice. I applied and became a volunteer two and a half years ago. I enjoy my volunteering and feel it is a privilege to be able to help people just a little at a distressing time. That is not to say the hospice is a constantly sad place – the staff and volunteers make it a haven that often brings joy into the lives of people with life limiting illness and their families.  
My friend is no longer with us but she and her family received much support through the hospice. I am proud to be continuing my volunteering in her memory, and to support in a small way other families. 
Every hour and every minute of volunteering for Pilgrims Hospices is hugely valued and goes a long way for the people needing our care.
Our volunteers play a part in every aspect of life in our hospices. They offer support, skills, kindness and care. They raise money, and can be a friendly face helping in our shops or working on our receptions. By generously giving their time, volunteers support our staff as they work to provide the outstanding levels of care for which we are well known.
If reading about Pilgrims huge community of volunteers has inspired, find out more about our current volunteering opportunities. You can also download our fundraising pack here.
If you're already volunteering for Pilgrims, share your story with us on Twitter using the hashtag #PilgrimsLife.
Together we can make a difference for the thousands of people who depend on Pilgrims services across east Kent every day of the year.
Volunteers' Week is an annual celebration of the fantastic contribution of the millions of people who volunteer in their communities across the UK. This year it's taking place from 1-7 June.