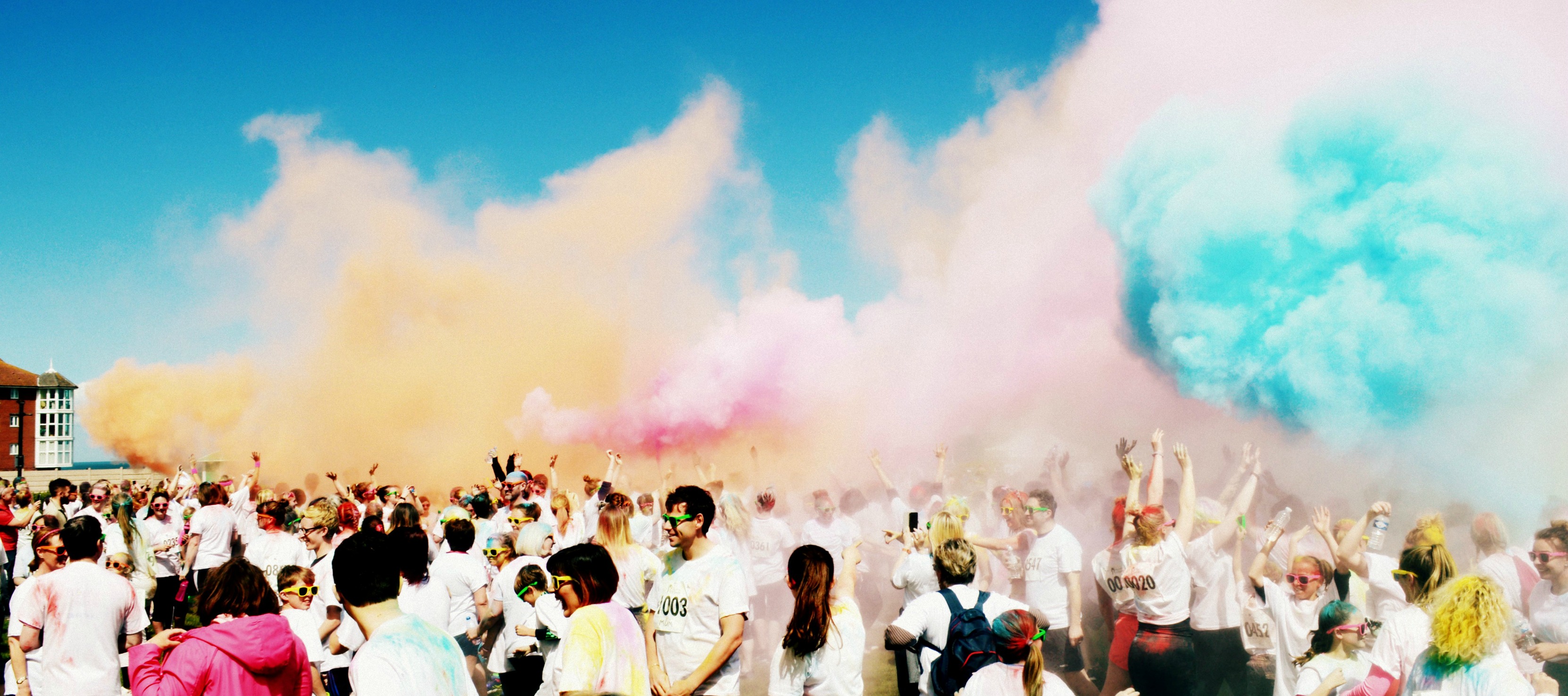 Sunday 21 October 2018
Thanet 5k Colour Run
Dash through bright paint clouds and get covered in colour in aid of local hospice care!
Sign up now
Tuesday 23 October 2018
The Denial of Death
Why do we fear death, where does this fear come from and what exactly are our concerns? Join us at Canterbury Festival 2018.
Book tickets

Saturday 10 November 2018
Ashford Christmas Fair
Enjoy a festive day our at our Christmas Fair whilst raising vital funds for Pilgrims Hospices.
Find out more