One £1 weekly Lottery entry for a year could pay for 57 tasty breakfasts for our patients.
Join now to be a part of our 22,000-strong community and you could win up to £20,000.
We're the local Lottery that really does make a difference.
Pilgrims Hospices Lottery, Pilgrims Hospices in East Kent is fully licensed and regulated in Great Britain by the Gambling Commission under account number 32175.
https://registers.gamblingcommission.gov.uk/32175
Meet our door-to-door promotional team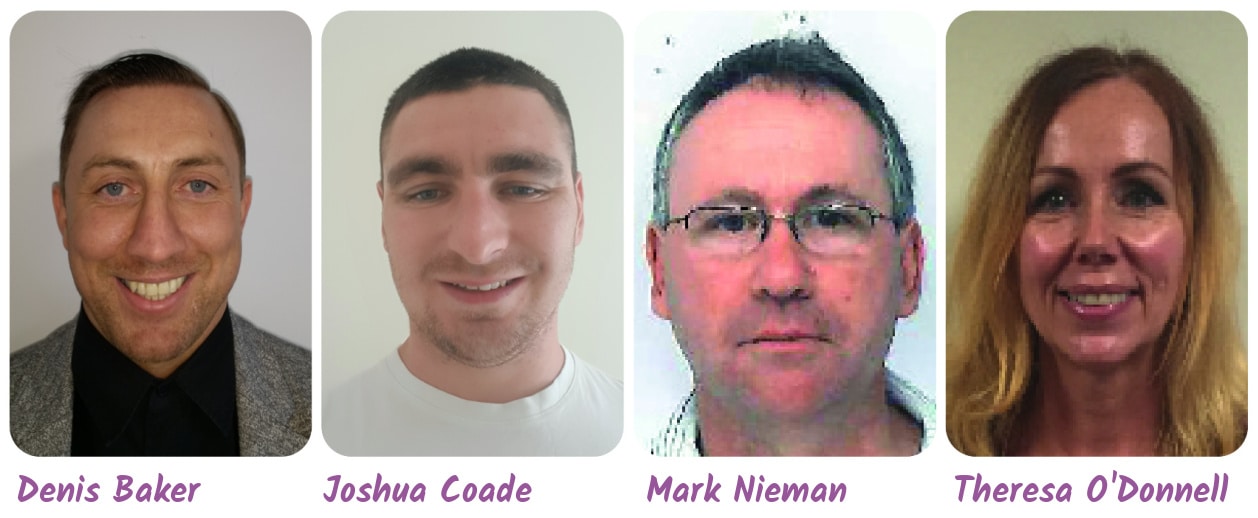 Denis, Joshua, Mark and Theresa are our Pilgrims Hospices Lottery door-to-door promotional team
raising vital funds and awareness of our work on our behalf through Lottery membership recruitment.
Thank you for your kind support, together we really do make a difference.
COVID-19 (Coronavirus) updates
We are delighted to announce that after many months away, following all government guidelines we are now able to carry out our door to door promotional activities again in Ashford, Canterbury, Thanet and the surrounding areas.
We have also resumed membership subscription collection activities in some areas.
If we haven't seen you yet and you wish to pay or join you can online or call 01227 379 741.
For current information about all Pilgrims Hospices services, including for Lottery members, during
the COVID-19 (Coronavirus) pandemic, please visit pilgrimshospices.org/covid-19.
Get in touch


We'd love to hear from you
Whether you have questions about joining, membership, Lottery products or payment, we're here to help.
Email shiralee.riddell@pilgrimshospices.org or call 01227 379 741. You can also write to us at:
Pilgrims Hospices Lottery, 56 London Road, Canterbury, Kent CT2 8JA
We're committed to responsible fundraising and great service
so that you can enjoy supporting your local hospice Lottery
We promote responsible gambling and strive to maintain an excellent service for our members.