Virtual TCS London Marathon 2023
Sunday 23 April 2023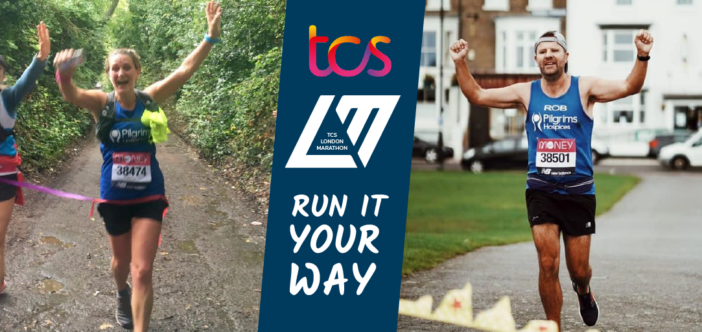 Apply to run for #TeamPilgrims today!
If you've ever wanted to experience the excitement of running the London Marathon without the added worries of travel, accommodation or a daunting sponsorship target, we've got you covered.
On 23 April 2023, you too can be part of the world's biggest marathon by running the official Virtual London Marathon, your way, alongside 100,000 other runners in London, around the country and beyond.
The TCS London Marathon is the largest, annual, one-day, fundraising event on the planet! Participants have raised more than £1 billion for good causes since the race began in 1981, and we're giving you the chance to take part to raise much-needed funds for Pilgrims Hospices.
Run it your way
On Sunday 23 April, you'll have 24 hours to complete the 26.2 miles wherever, and however, you choose!
You can plan a route around your town, or a route of particular personal meaning, and invite friends and family to join you along the way. You can even plan in a lunch break back at your home.
All the while, the TCS London Marathon app will track your progress towards your 26.2 mile goal and bring the virtual experience to life with an exclusive audio commentary featuring famous voices providing a memorable soundtrack to your challenge. It's a fantastic motivation!
You'll receive the same great support and marathon advice as those in London, both on the day and before, and receive a very well-deserved London Marathon medal and finisher's t-shirt to celebrate your achievement.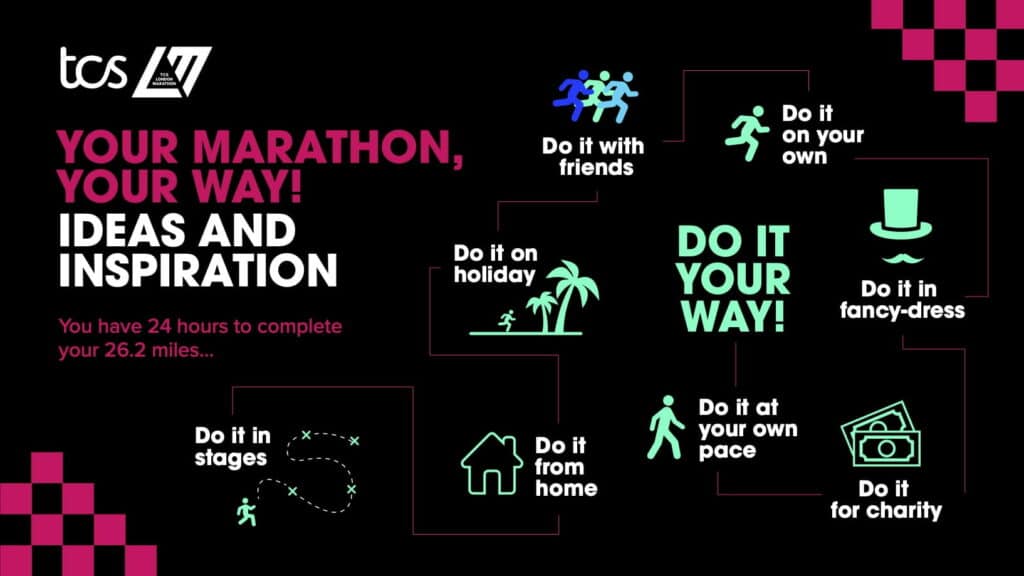 Up for the challenge?
Pilgrims Hospices have 10 charity places available in the Virtual London Marathon 2023, and places are offered on a first come, first served basis. So, don't miss your chance to run for hospice care, and apply today!
Applications have closed (28th March 2023)
Please note: By applying for a charity place in the Virtual TCS London Marathon, you commit to raising at least £100 sponsorship in aid of Pilgrims Hospices.
General entry to the Virtual TCS London Marathon!
Did you apply for a place in the Virtual TCS London Marathon through general entry? If so, we would love you to run in support of Pilgrims Hospices. Every mile you run will be helping Pilgrims to be there for the next family who need our skilled and compassionate end-of-life care.
Please get in touch with the Fundraising Team so that we can support you in your virtual marathon challenge!
Resources