Ashford Invicta Singers concert
Saturday 28 July 2018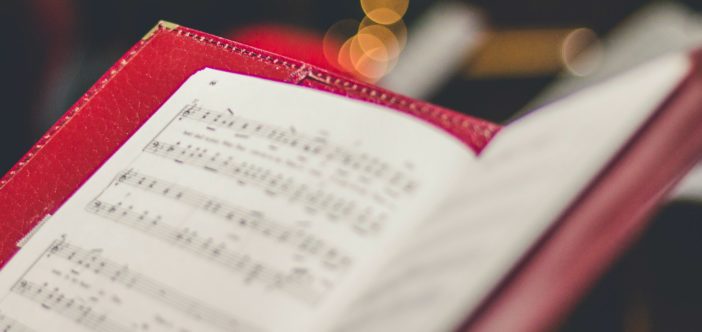 Ashford Invicta Singers present a joint concert with Sängerkreis Halle/Westfalen e.V. (Circle of Singers), a visiting choir from Westphalia in the North Rhine District of Germany.
The German choir consists of singers drawn from various towns in the region who love to tour and sing songs from musicals, international folklore, German folk songs, religious choral music and much more.
The concert will be held at St Mary's Parish Church in Ashford, beginning at 7.30pm.
The two choirs will sing favourite pieces from their repertoires and refreshments will be available during the interval.
Tickets are £10.
All proceeds from the concert will be donated to Pilgrims Hospices.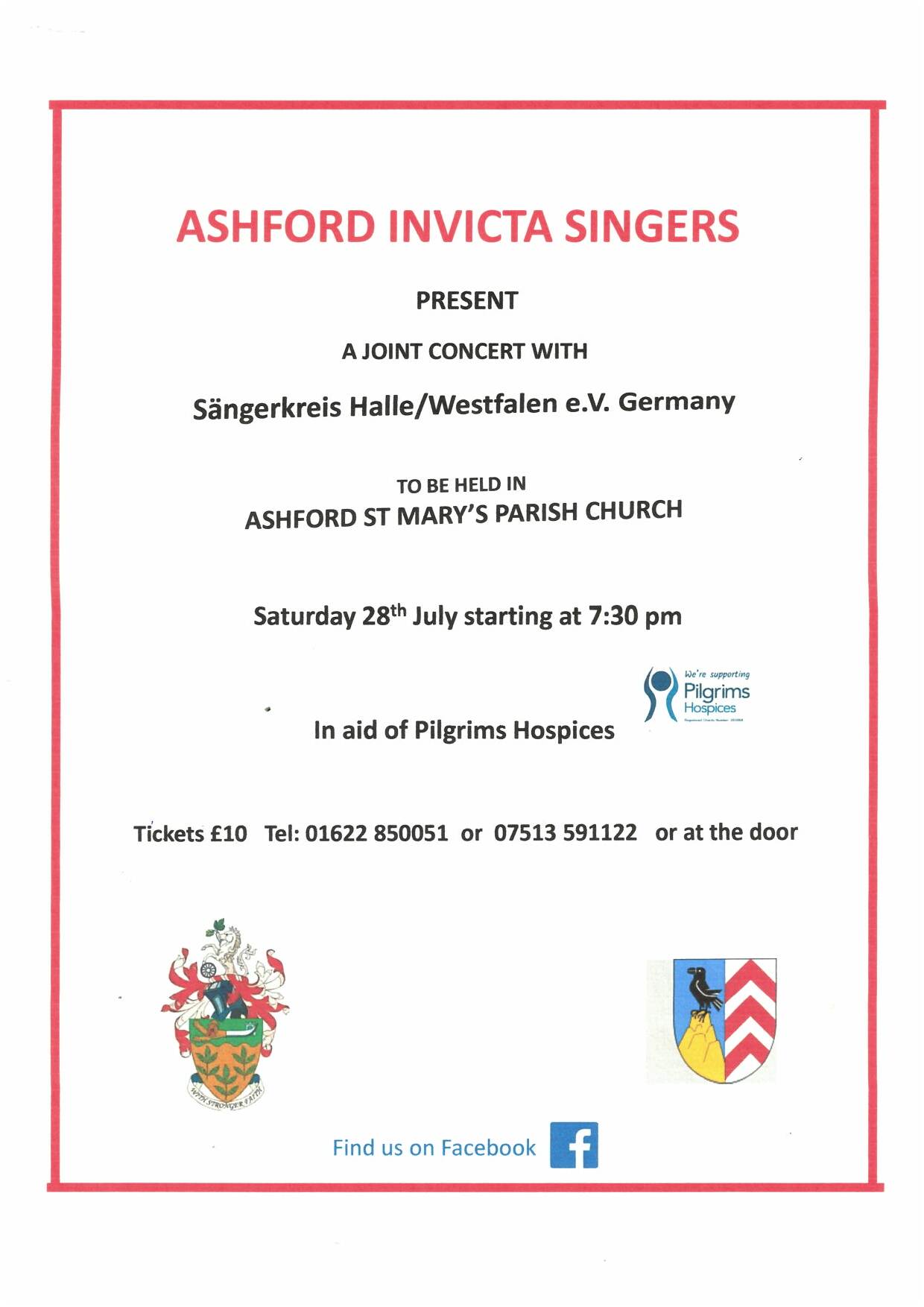 ---
Together, we make a difference
Address information
Venue:
St Mary the Virgin Church
Tufton Street
City: Ashford
Postcode: TN23 1QG
Contact information
Phone: 01622 850 051