The Brett Lydd Half Marathon 2021
Sunday 15 August 2021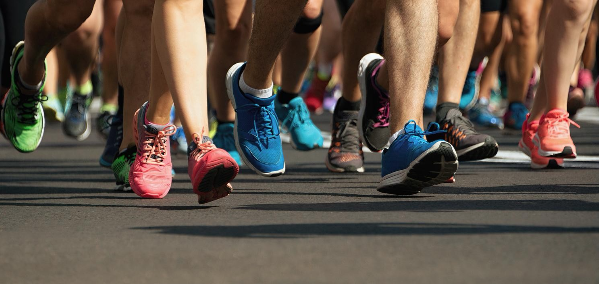 Brett Lydd Half Marathon will take place on Sunday 15 August 2021!
The Brett Lydd Half Marathon is a great summer time challenge, the route is pancake flat and is therefore ideal if you're taking on your first half marathon, chasing a personal best or are looking for a training run in advance of an autumn marathon.
You will head out to the north of the town and cover a rural route through the quiet, country lanes on the outskirt of Lydd before making your way back. You can also extend this 13.1 mile route by going the extra mile (or 6.9 to be exact) for Pilgrims and challenging yourself to the 20-mile route.
You can sign up for the Brett Lydd Half Marathon as a Pilgrims Hospice runner for free with a pledge to raise at least £100 in sponsorship.
Download a map of the race route
Nice Work have developed a number of new procedures to ensure their races will be Covid-secure and safe for runners, staff and the general public. These include, but are not limited to:
Rather than a single start time for all runners, a pre-booking system with start times available in 3-minute slots, beginning at 8:00am and finishing at 10:00am will be available. A maximum of twelve people will be able to begin the race in each slot – with each of these people having an allocated place on the start line according to their anticipated finish time.
Nice Work are asking all runners to arrive ready to run. There will be no changing facilities, or facilities to leave bags.
A sterile area will be in force around the start line with strictly no access to anybody other than participants and race officials. Once a runner enters this area they will not be able to leave until the race begins.
Hand sanitiser will be available and all runners are asked to use it regularly.
All runners must maintain social distancing at all times – before, during and after the event. It is asked that when overtaking another runner that you are mindful of the space available.
You can read more about the procedures put in place by Nice Work and their 'Participant Code of Conduct' by clicking here.
---
Resources