Dragon Boat Challenge
Saturday 25 May 2019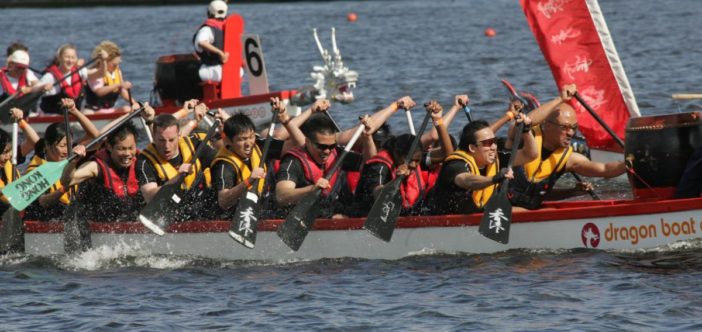 Are you ready for a dragon boat challenge? Ashford Rotary Club are holding their first ever Dragon Boat Race Event at Conningbrook Lakes, Ashford.
You can enter a team of friends, family and colleagues all to raise money for Pilgrims Hospices.
Event Information
The race will be held on Saturday 25th May from 9.00 – 16.00
Teams of 17 people (minimum) are required. 16 to row, 1 to beat drum.  It is recommended that you also have 2 – 3 reserves in case of fatigue etc. Minimum age 16 years.
Entry Cost: £25 per team member (including reserves)
For more details and how to participate visit www.ashford-kent-rotary.club
Location
Conningbrook Lakes, Ashford
Address information
Venue:
Conningbrook Lakes
Ashford
Postcode: TN24 9QX
Contact information
Website: www.ashford-kent-rotary.club
Contact name: Peter Gammon