Dry January: #GiveABottle
Saturday 28 December 2019 - Friday 31 January 2020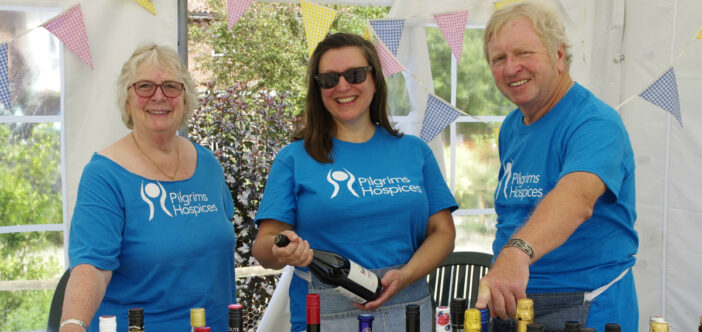 New Year, new challenge! After the festivities have passed, you can help Pilgrims Hospices by giving up the bottle and giving us your bottles.
---
Give up the bottle and give us your bottles!
Join us this January and help support end of life care in east Kent.
You can help support your local hospice in 3 simple steps:
Join the dry January campaign and give up your drink of choice for one month! Save money, #GiveABottle, any bottle!
Give us your bottles. Over £4,500 is raised directly from bottles donated to the hospices each year. Give us a bottle, any bottle. More bottles means more funds! Give us your leftover, sealed and full bottles and we'll turn these into pounds for Pilgrims. #GiveABottle, any bottle! These can be any bottles; alcohol or non-alcoholic, toiletries or household bottles and ideally with a long use by date. Just drop them into your local hospice in Canterbury, Thanet or Ashford. Please place them in our Gift it again in boxes in the hospice reception.
Or, donate the money you would normally spend on your tipple of choice to Pilgrims! Donate to us here.
You could also raise sponsorship to stay dry for January. Click here to set up a fundraising page. Don't forget to add #GiveABottle to your page. Feel good, do good!
Or, download a sponsorship form and start raising pounds for Pilgrims.
---
Thank you so much for your support
Every generous donation from our amazing community of supporters helps to make sure we can be there for the next family who needs us.
If you or someone you love has been diagnosed with a life limiting illness, find out about the full range of services Pilgrims can offer.
Contact information