East Kent Coffin Club
Monday 11 November 2019 - Monday 16 December 2019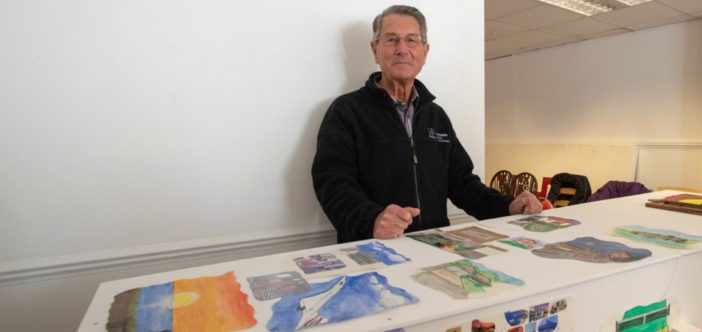 Come along to plan your perfect send off and, if you like, decorate a fabulous flat-packed, low-carbon-footprint coffin.
---
What is Coffin Club?
Coffin Club is a safe space to talk about death and plan your perfect send off. It's a place to come and learn about all the options available to you.
Each session consists of an hour of invited speakers followed by tea and cake, and if you want to you can also decorate your own flat-packed coffin.
By the end of the six-week course you'll have all the information you need to plan, execute and cost your unique end-of-life celebration.
Event information
Venue: Dreamland, Marine Terrace, Margate CT9 1XJ
Coffin Club will run 10am-2pm on the following dates:
Monday 11 November
Monday 18 November
Monday 25 November
Monday 2 December
Monday 9 December
Monday 16 December
Decorate your own coffin and attend six weeks of talks: £350
Talks only: £30
Car parking is available at Arlington Street car park, All Saints Avenue CT9 5QH for £7 per day. There are also frequent buses that run nearby and Margate train station is a 5-minute walk from Dreamland's main entrance.
Coffin Club is open to anyone and everyone; spaces are limited so please book early to avoid disappointment.
Join our Facebook event to let us know you're coming and invite your friends.
How can I book?
Please book your place online, phone 01227 812 616 or email education@pilgrimshospices.org.
---
Thank you so much for your support
We host community events throughout the year for the general public, aiming to open up the conversation about death and dying; with film screenings, poetry readings, Death Cafes and much more, there's something for everyone.
Check out our latest upcoming events
If you or someone you love has been diagnosed with a life limiting illness, find out about the full range of services Pilgrims can offer.