Faversham Creek Rowing Race
Sunday 19 May 2019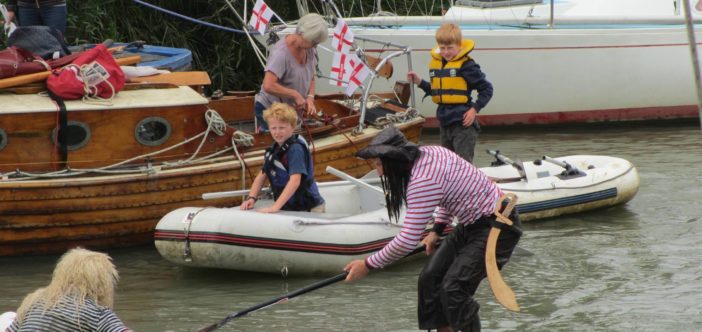 Take part in Faversham Creek Rowing Race in aid of Pilgrims Hospices.
---
Event information
Please assemble at Iron Wharf at 11:30 on Sunday 19 May to be towed to the start at Ham Marshes. The event will finish at Town Quay.
Prizes will be awarded at 16:00 at The Anchor:
52 Abbey Street, Faversham ME13 7BP
Fancy dress is encouraged and all are welcome.
For more information please contact Ian Reekie on 07791 642 131 or email ireekie@hotmail.co.uk.
---
Together, we make a difference