London Landmarks Half Marathon
Sunday 2 April 2023

Immerse yourself in London's history and culture as you take on a half marathon for Pilgrims!
The London Landmarks Half Marathon is London's only half marathon to offer you the chance to run through the City of London and City of Westminster on closed roads. The LLHM route passes London's most spectacular views and attractions and immerses participants in London's quirky and hidden history. With a route lined with amazing entertainment, for you and your supporters, this event is not to be missed!
Join #TeamPilgrims on Sunday 2 April 2023, and help us to continue being there for thousands of people in east Kent living with an incurable illness.
---
The LLHM route
Stand with 16,000 fellow runners at the iconic start line on Pall Mall alongside the famous Trafalgar Square, before passing famous landmarks such as Nelson's Column, Somerset House, St Paul's Cathedral, Bank of England, the Walkie Talkie, the Cheese Grater, The Gherkin, the Monument, the Tower of London, Tower Bridge and The Shard, before being rewarded with a stately finish on Whitehall just outside Downing Street, with views of London's must-see icons Big Ben and the London Eye.
The LLHM showcases culture and communities from across the capital. As a runner, you'll be entertained by a diverse soundtrack of pumping DJ's, sensational samba and uplifting jazz to keep you motivated throughout your 13.1 miles. Runners have the chance to experience outstanding performances from rising stars, including talented youth groups, charities, community groups and schools from across London. And to top it off, there are amazing performances of vibrant swing dance, mesmerising street dances and graceful contemporary too. All this entertainment will be sure to help the miles tick down.
---
Run for Pilgrims Hospices
You can sign up now for London Landmarks Half Marathon as a Pilgrims Hospices runner for free with a pledge to raise at least £350 in sponsorship.
By raising £350, you will be enabling Pilgrims to provide 14 hours of specialist nursing care to a patient receiving end-of-life care in one of our inpatient units in Ashford, Canterbury or Thanet; thank you!
---
Secured a ballot place in LLHM?
The only way to run in London Landmarks Half Marathon is through either the public ballot, or via a charity place. In 2020, more than 74,000 applied for a place through the public ballot with just 14,000 being successful.
The LLHM ballot will open later this year, but you can pre-register for the public ballot now by clicking here.
If you secure a place in the LLHM through the public ballot, we'd love for you to run in aid of Pilgrims Hospices. Every £25 raised for your LLHM challenge could help Pilgrims Hospices to provide an hour of specialist nursing care to a patient receiving end-of-life care in one of our inpatient units in Canterbury, Thanet or Ashford. Thank you.
Get in touch today with Lydia Todd so that we can support you with your training and fundraising.
---
Running for hospice care!
We need your help to be there for people living with an incurable illness. By raising sponsorship for your challenge, you're making a real difference to the lives of thousands of local people in our care each year. Every £100 raised could pay for 4 hours of skilled and compassionate nursing care for people living with a life-limiting illness; making them comfortable, bringing pain under control and enabling them to live well until the end of life. Here are just some of the ways your fundraising helps:
£10 could pay for a patient's meals for the day
£25 could pay for an hour of specialist nursing care
£80 could pay for a patient's care from our community team over a 24 hour period
£125 could pay for 12 sessions of a Living Well group for a patient facing a terminal illness
£270 could pay for all the medicine needed at all three of our inpatient units in Ashford, Canterbury and Thanet over 24 hours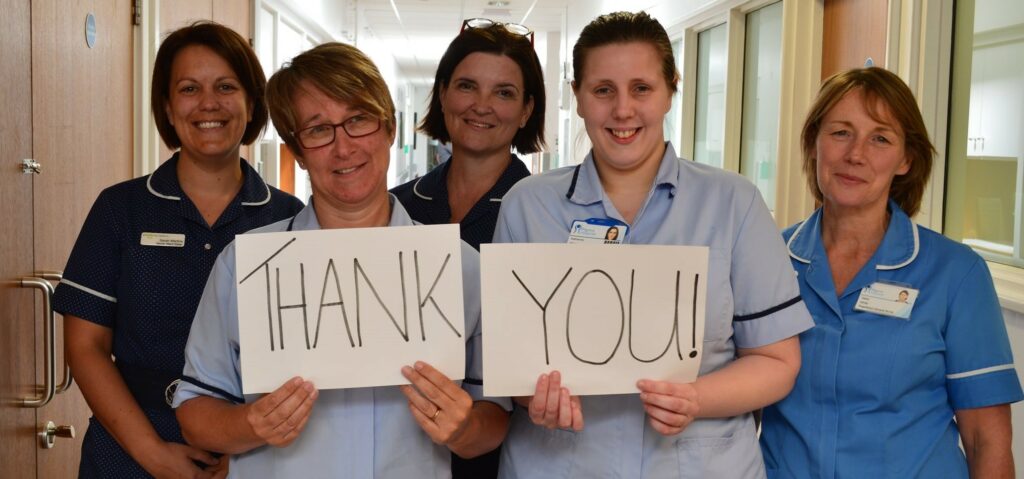 ---
Resources