Outside the Box: A Live Show About Death
Tuesday 29 October 2019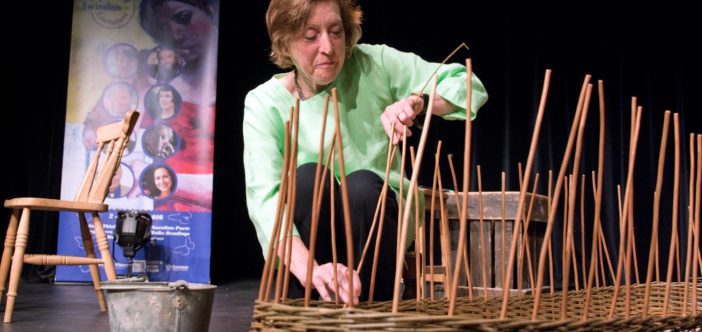 Join Pilgrims Hospices at Canterbury Festival 2019 for a

 new

"

large-hearted" and

"

life-affirming

" one-woman show from

Liz Rothschild 

and Full Circle Productions.
---
Outside the Box asks its audience to embrace mortality and look on the bright side of life, with a weave of untold and surprising stories, a hint of history and some pithy commentary on the funeral industry (from one who knows!)
I loved this show! I can't think of anything quite like it. She makes it both every day and profound, and moves us to laughter and tears.

Mike Kenny, Olivier Award-winning playwright
Liz is a performer, celebrant and award-winning burial ground owner. Her unique and original show combines mercurial tales and miraculous truths collected over the years from life's finishing line. Part theatre, part spoken word; an intimate theatrical conversation "beautifully performed" and the result is a taboo-busting affair that expertly handles the 'elephant in the room' with humour and grace.
As Liz travels the country, the show evolves organically to include new stories shared by its audience, widening the experience. The post-show element of Outside the Box has been fabulously popular and successful, validating the cathartic power of the show and its resonance with audiences.
---
Event information
This event takes place 7:30pm – 9:30pm on Tuesday 29 October 2019.
Tickets are £10.50 per person.
After the show, there will be a Q&A with Liz and Pilgrims Hospices.
All are welcome to attend; please book early via the Canterbury Festival website to guarantee your place.
Then, join the Facebook event and invite your friends.
---
Thank you so much for your support
We host community events throughout the year for the general public, aiming to open up the conversation about death and dying; with film screenings, poetry readings, Death Cafes and much more, there's something for everyone.
Check out our latest upcoming events
If you or someone you love has been diagnosed with a life limiting illness, find out about the full range of services Pilgrims can offer.