Physiotherapy open evenings
Thursday 14 October 2021 - Tuesday 19 October 2021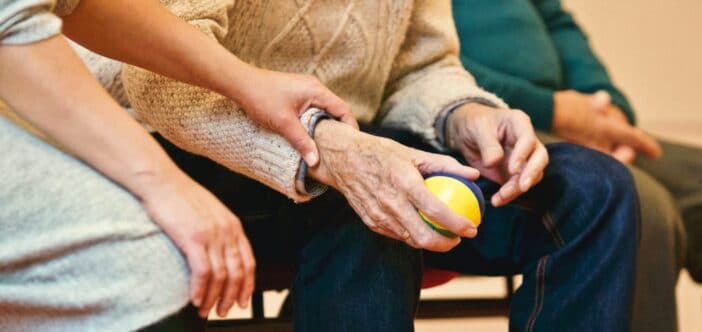 Pilgrims Hospices' physiotherapy team invite physiotherapists and their teams to open evenings to celebrate World Hospice and Palliative Care Day and highlight the services Pilgrims offer to palliative patients in east Kent.
---
Event information
These events are for physiotherapists and their teams, including support workers and physiotherapy assistants.
Open evenings will run 4-6pm in the physiotherapy gyms on each hospice site on the following dates:
Tuesday 12 October 2021
Pilgrims Hospice Ashford, Hythe Road, Willesborough, Ashford TN24 0NE
Thursday 14 October 2021
Pilgrims Hospice Thanet, Ramsgate Road, Margate CT9 4AD
Tuesday 19 October 2021
Pilgrims Hospice Canterbury, 56 London Road, Canterbury CT2 8JA
There will be signage and guidance to the gyms.
Please note: In order to reduce footfall into the hospice buildings, you will not be able to enter through the main entrances, but all our gyms have outside access.
Due to COVID-19 and working in healthcare settings, we ask that all attendees wear face coverings (these can be provided on arrival) and to demonstrate a negative lateral flow result.
For further information, please call Kate Hall on 01233 504 100.
---
Thank you so much for your support
If you or someone you love has been diagnosed with a life limiting illness, find out about the full range of services Pilgrims can offer.