Pop-up Reuse Shop – this Saturday
Saturday 12 August 2023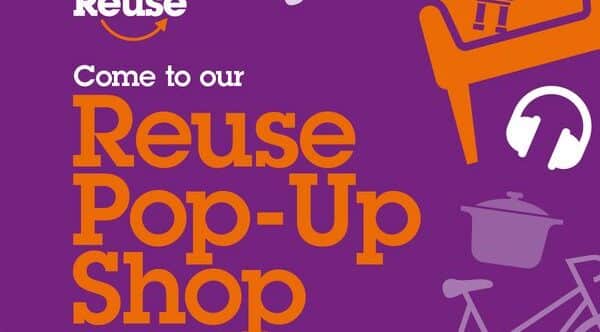 10:00am – 2:00pm
Join the reuse revolution
The Pop-Up Reuse event, organised and in partnership with FCC Environment with Kent County Council.
Featuring solely pre-loved items, donated by local residents, when visiting their local household waste recycling site.
The items donated are helping to raise important funds for local hospice care.
By choosing to buy pre-loved items, people can support the concept of recycling and reusing, which helps in reducing the overall environmental impact.
Pilgrims Hospice, 56 London Road, Canterbury, Kent CT2 8JA