Snowdogs Discover Ashford: Arts trail
Wednesday 12 September 2018 - Sunday 18 November 2018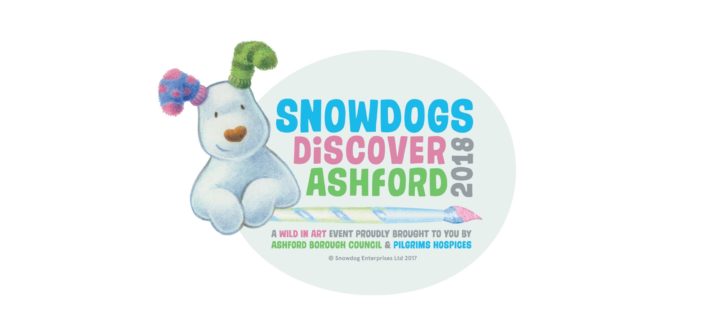 The Snowdog packs are out! Come and see Snowdogs and Snowpups on an incredible arts trail in Ashford.
---
The magical Snowdogs Discover Ashford arts trail is here!
Visit Ashford's streets and open spaces to 'paws' and admire 35 different Snowdogs.
Based on the popular children's story The Snowman and the Snowdog by Raymond Briggs, Ashford's Snowdog trail highlights the themes of life, loss, fun, friendship, companionship, strength and kindness – a story told at Pilgrims Hospices each day.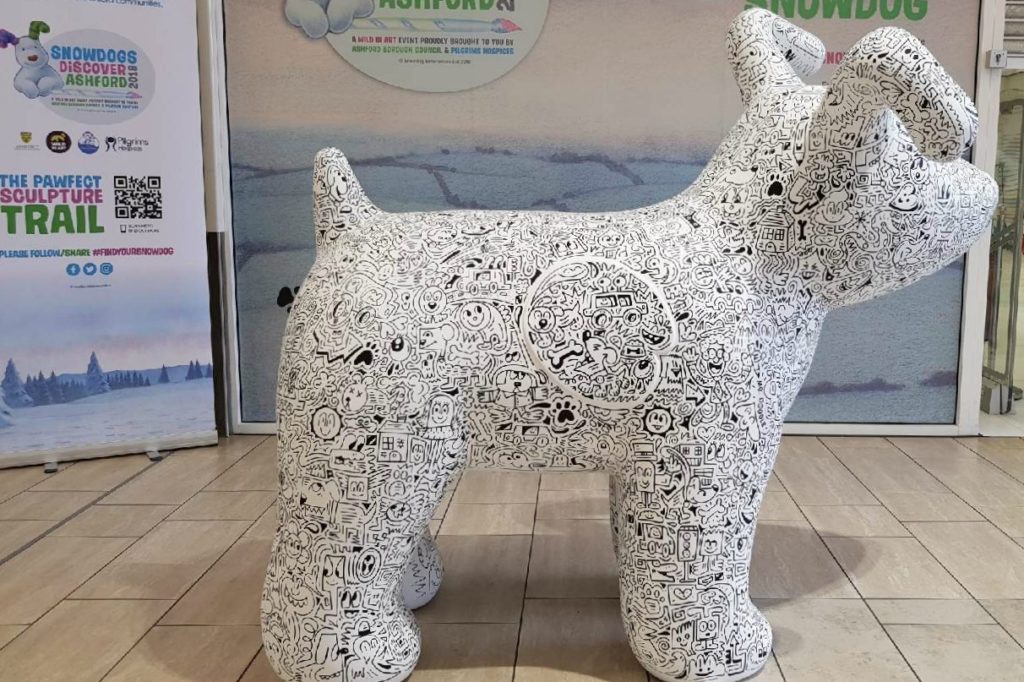 The Snowdog sculptures have been designed by local artists and sponsored by local businesses, together with 19 Snowpups that have been designed and decorated by 19 local schools. In partnership with Ashford Borough Council, we've unleashed these beautifully crafted giant sculptures that have been kept under wraps for more than a year.
Pilgrims Hospices' Snowdog is called Bagdogg; he is inspired by the popular British children's television series Bagpuss, created by Peter Firmin and Oliver Postgate, founders of Smallfilms.
Bagdogg was co-created by Peter and his daughter, Emily Firmin. Emily continued painting the Snowdog after her father's death earlier this year; Pilgrims nurses and expert medical staff helped care for Peter in his last days. Bagdogg has been placed in Memorial Gardens in Ashford, in loving memory of Peter Firmin, 11 December 1928 – 1 July 2018.
Who will be your favourite – Doodle Dog, Harvey Hound, Pawberry or Pilgrims' Bagdogg?
When the trail ends in November, each Snowdog will be auctioned by Pilgrims to raise vital funds for the hospices, so that we're able to be there for the next family that needs us.
Snowdogs app and trail map
The trail is supported by an app, which is free to download. You can track the trail using the pedometer, upload pictures and selfies using the hashtag #FindYourSnowdog, vote for your favourite Snowdog and unlock unique rewards provided by sponsors and local businesses:
Download, print and fold the trail map, with lots of information to help you enjoy visiting Ashford and finding new locations in the town you love.
Grab the map, download the trail app and discover the whole pack of Snowdogs!
Merchandise
Get your paws on a range of exclusive merchandise including tea towels, magnets, keyrings and more! The full range is stocked at: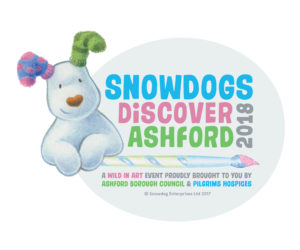 Bagdogg Reward Terms & Conditions
Read more about Snowdogs Discover Ashford 2018 and keep an eye on pilgrimshospices.org/snowdogs to find out about future events.
Follow the Snowdogs online via Facebook, Twitter, Instagram, LinkedIn and at ashfordsnowdogs.co.uk.
---
Thank you so much for your support
Every generous donation from our amazing community of supporters helps to make sure we can be there for the next family who needs us.
If you or someone you love has been diagnosed with a life limiting illness, find out about the full range of services Pilgrims can offer.
Address information
City: Ashford