Snowdogs Discover Ashford: Festive family fun day
Saturday 17 November 2018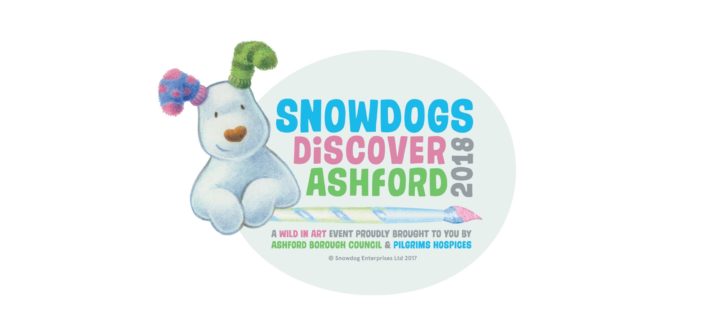 This year's Ashford town centre festive fun day will be in celebration of all things Snowdogs. Paws for thought and join in the fun!
---
Put this date in your diary and come and see the Snowdogs festive arts trail for the final time.
Snowdogs Discover Ashford 2018
Visit Ashford's streets and open spaces to 'paws' and admire 35 different Snowdogs as part of Snowdogs Discover Ashford, a magical arts trail in the town that will run 12 September – 18 November 2018.
Based on the popular children's story The Snowman and the Snowdog by Raymond Briggs, Ashford's Snowdog trail highlights the themes of life, loss, fun, friendship, companionship, strength and kindness – a story told at Pilgrims Hospices each day.
Snowdogs app and trail map
The trail is supported by an app, which is free to download. You can track the trail using the pedometer, upload pictures and selfies using the hashtag #FindYourSnowdog, vote for your favourite Snowdog and unlock unique rewards provided by sponsors and local businesses:
Download, print and fold the trail map, with lots of information to help you enjoy visiting Ashford and finding new locations in the town you love.
Grab the map, download the trail app and discover the whole pack of Snowdogs!
Merchandise
Get your paws on a range of exclusive merchandise including tea towels, magnets, keyrings and more! The full range is stocked at: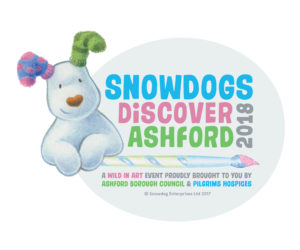 Bagdogg Reward Terms & Conditions
Read more about Snowdogs Discover Ashford 2018 and keep an eye on pilgrimshospices.org/snowdogs to find out about future events.
Follow the Snowdogs online via Facebook, Twitter, Instagram, LinkedIn and at ashfordsnowdogs.co.uk.
---
Thank you so much for your support
Every generous donation from our amazing community of supporters helps to make sure we can be there for the next family who needs us.
If you or someone you love has been diagnosed with a life limiting illness, find out about the full range of services Pilgrims can offer.
Address information
City: Ashford