Pilgrims Summer Fair at Sandyacres
Sunday 30 July 2023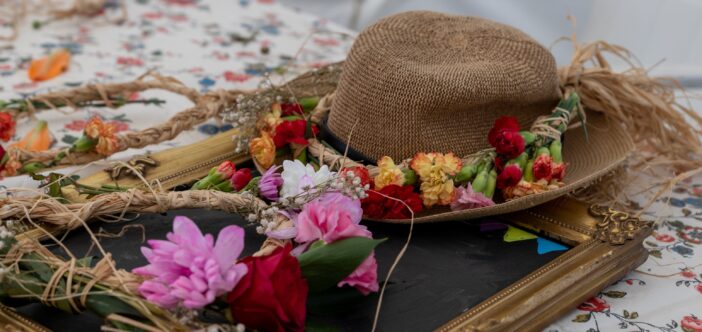 Our popular and much-loved Pilgrims Summer Fair returns at a new venue, Sandyacres, on Sunday 30 July 2023.
---
Enjoy a fun day for the whole family at our Summer Fair at the stunning Sandyacres venue. With a wide range of traditional stalls to visit, there will be something for everyone. Whether you want to take a chance on one of our tombolas or play a few fun games, there will be prizes, food and fun galore!
Or, you can bring your own chairs and blankets and simply sit back, relax and be tempted with an afternoon tea, yummy treats and a selection of savouries.
Browse the popular stalls featuring plants, local produce and crafts, or our very own Pilgrims marketplace with a selection of many new goods.
There will also be lots to keep the children entertained, including a visit from Superman and Wonder Woman!
Whatever you like, there is something for all ages and all budgets, so come along and enjoy a lovely summer's day out in beautiful surroundings.
Event information
Venue:
Sandyacres, Sandyhurst Lane, Ashford TN25 4PE
Entry: Free entry, donations to Pilgrims Hospices very welcome
Date and time: Sunday 30 July 2023, 12:00-17:00
Parking for the general public is available in grassed field areas at the venue, and parking for disabled visitors will be on the hard standing area in front of the venue.
Parking marshals will direct visitors on the day.
For more information, please contact: