Sunflower Memories – Canterbury
Saturday 27 July 2019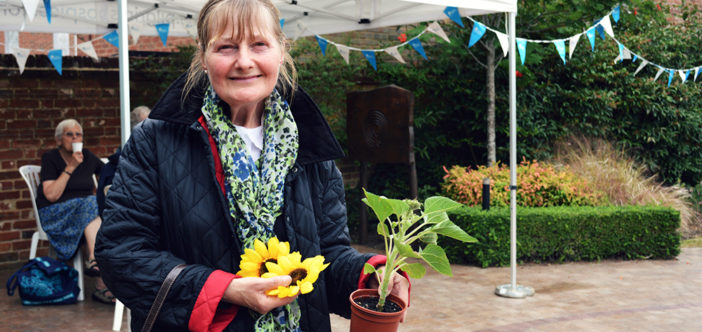 Remember a loved one by dedicating a beautiful sunflower memory marker to plant in our hospice gardens.
Celebrate the life of someone special with Sunflower Memories.
Sunflower Memories offers a lovely opportunity to dedicate a sunflower to someone you love. In return for a donation, we'll write your chosen dedication on a striking sunflower memory marker and plant it in the grounds of your chosen hospice throughout July.
Join us at our special Sunflower Days this summer at each of our three hospices, where you can relive your memories in the tranquility of our hospice gardens and collect your sunflower to cherish at home.
---
Thank you so much for your support
Every generous donation from our amazing community of supporters helps to make sure we can be there for the next family who needs us.
If you or someone you love has been diagnosed with a life limiting illness, find out about the full range of services Pilgrims can offer.