Trees of Love – Ashford
Saturday 7 December 2019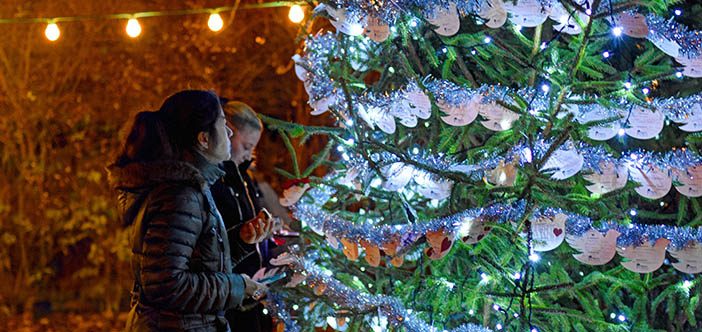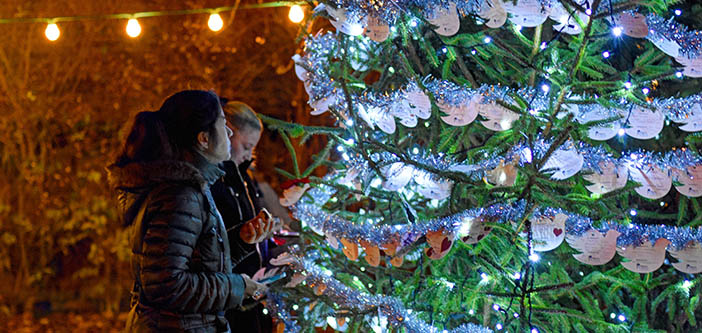 Remember a loved one at Christmas by dedicating a beautiful dove to hang on our illuminated Trees of Love.
---
Event information
Venue: Pilgrims Hospice Ashford, Hythe Road, Willesborough, Ashford TN24 0NE
Date and time: Saturday 7 December, 5pm
Register today to dedicate a dove for Trees of Love 2019
Celebrate the warmth and brightness of someone special with Trees of Love.
Our Trees of Love are special to so many people because they offer a lovely and personal way to remember those we aren't able to spend time with at Christmas. We invite you to dedicate a dove in their memory, which will hang on our Trees of Love and be illuminated throughout the festive season.
Join us for a beautiful remembrance service with carols, held at the same time at each of our three hospices.
Indoor services
We also offer several indoor services at venues across our east Kent community, more information about these can be found here.
---
Thank you so much for your support
Every generous donation from our amazing community of supporters helps to make sure we can be there for the next family who needs us.
If you or someone you love has been diagnosed with a life limiting illness, find out about the full range of services Pilgrims can offer.