Zingstock: The Lemon Zingers annual charity concert
Saturday 13 July 2019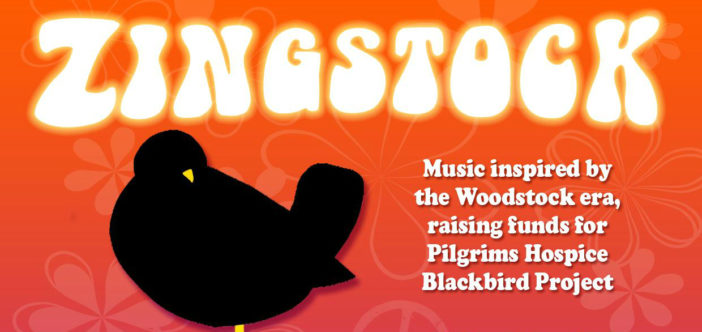 The Lemon Zingers present Zingstock, a summer charity concert in aid of Pilgrims Hospices and celebrating the 50th anniversary of Woodstock with an evening of music inspired by the era.
---
They will be joined by The Cheer Up Mollys, a five-piece folk, acoustic and Americana band based in Sussex and Acoustic Rescue Club, a close-harmony collective.
Join us for an evening of music and song at St Andrew's United Reformed Church to raise vital funds for local hospice care.
Event information
The concert begins at 19:30 on Saturday 13 July, please arrive at 19:15.
Tickets are £7 on the door.
---
Together, we make a difference