None of us know when we might need hospice care, but with your support we can continue to be here for local people when they need us most.
Times have been uncertain over the past few years, but we have weathered it all with the support of our generous community. More than anything it has shown us the importance of having assured, predictable income to ensure we can continue to deliver the best possible care.
This is why, in 2022, we launched Pilgrims Hospices Always Caring, a committed supporter club that, through regular Direct Debit donations, makes an impact every day, securing Pilgrims care for future generations.
We can care alongside our patients only if we know that you are alongside us. With your regular committed support, we will know that no matter what we face, we can get through it - we can only do it together.
What you get when you join

Always Caring
 Always Caring Welcome Pack and Pin Badge
When you first join you will receive an Always Caring welcome pack, including a special pin badge, to thank you for your committed support. We will ask you at this point how, and how often, you would like to receive communications going forward.
 Always Caring Facebook Community
You will be invited to join the Always Caring Facebook group, which will give you access to a behind-the-scenes look into life at Pilgrims Hospices.
 Annual Impact Report
Once a year, we will send you an impact report on the difference your support through Always Caring has made to the people we care for at Pilgrims Hospices.
The difference

you

can make by

Always Caring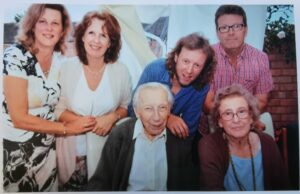 Always Caring... so you can share precious moments with those you love.
"They allowed us to just be with Cath, without any pressure, and made sure she was comfortable and surrounded by our family right to the end" 
Bernard, Cath's husband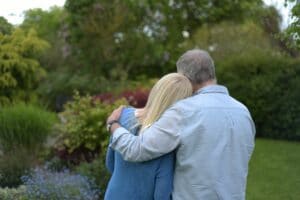 Always Caring... so you know you are not alone.
"It has, at times, been very lonely trying to care for Jean. I was blown away with the level of support and care I received from you all."
Emma Cumberbatch

Always Caring... so you are comfortable and empowered to make choices right for you.
"It was the Pilgrims counsellors who gave me the courage I needed to have the treatment recommended by a second opinion. They helped me so much and were there to guide me through this journey."
Dawn Maton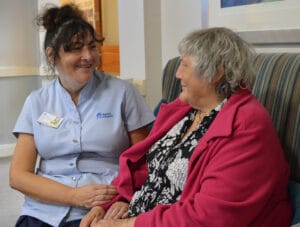 Always Caring... so we can walk beside you and shoulder the load.
"Patients are on a journey, and the length of that journey will differ by individual, but usually that last stage is uphill. What is so amazing about Pilgrims is they take the responsibility upon themselves to flatten out that path, and help shoulder the load."
John Mabberley, Volunteer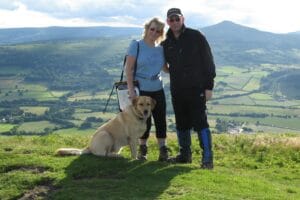 Always Caring... so we can listen and ease your worries.
"Pilgrims Hospices became involved with Jill's care, providing invaluable home visits, sitting and talking with Jill, cuddling her and providing reassurance at a scary time in both of our lives"
David Randall, Jill's husband
Always Caring... so we can create magical moments for you and your loved ones.
"Pilgrims helped Jeannie be well enough to spend what would be her last Christmas at home with her family. It was so wonderful that they understood how important it would be to us all, and gave us that time."
Sue Duncan, Jeannie's sister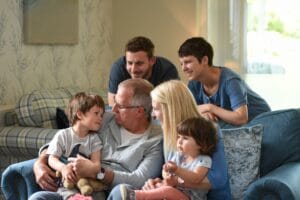 Always Caring... so we can put our arms around those you leave behind.
"I will never be able to say thank you to everyone at Pilgrims enough, for the loving care you showed to all of us, and for helping us to cope with losing John."
Yvonne Savage, John's wife
The difference your Direct Debit could make
A gift of £7.50 a month
would over the course of a year pay for all the medicine used
at one of our inpatient units over a 24-hour period.
A gift of £10 a month
would cover the cost of an hour of staffing for our telephone
advice line every month, to ensure we're always on hand to
offer support and care whenever we're needed.
A gift of £22.50 a month
would, over the course of a year, cover the full cost of six two-hour
bereavement sessions to care for a loved one struggling with loss.
Thank you so much for your support
Every generous donation from our amazing community of supporters helps to make sure we can be there for the next family who needs us.
If you or someone you love has been diagnosed with a life limiting illness, find out about the full range of services Pilgrims can offer.