5 reasons to take part in the Folkestone Downs Challenge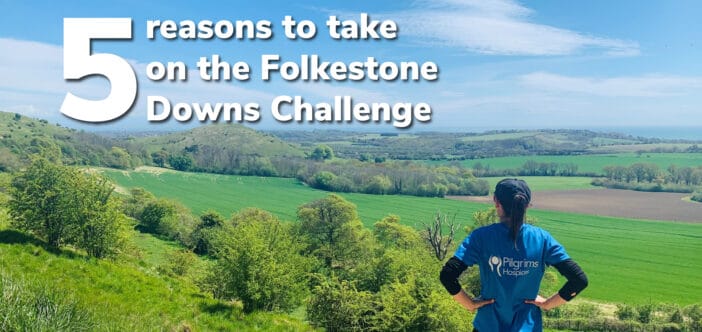 Pilgrims Hospices' popular hiking event, the Folkestone Downs Challenge, takes place on Saturday 2 September 2023.
Here's why you should get involved and put your best foot forward for local hospice care.
---
See Kent's South coast like never before!
The Folkestone Downs Challenge has been designed to showcase the very best of Kent's spectacular South coast. Starting from the Folkestone Harbour Arm, you'll climb to the height of Kent's famous white cliffs and enjoy breathtaking views over the English Channel, Folkestone, and Romney Marsh beyond as you follow the chalk ridgeline westward.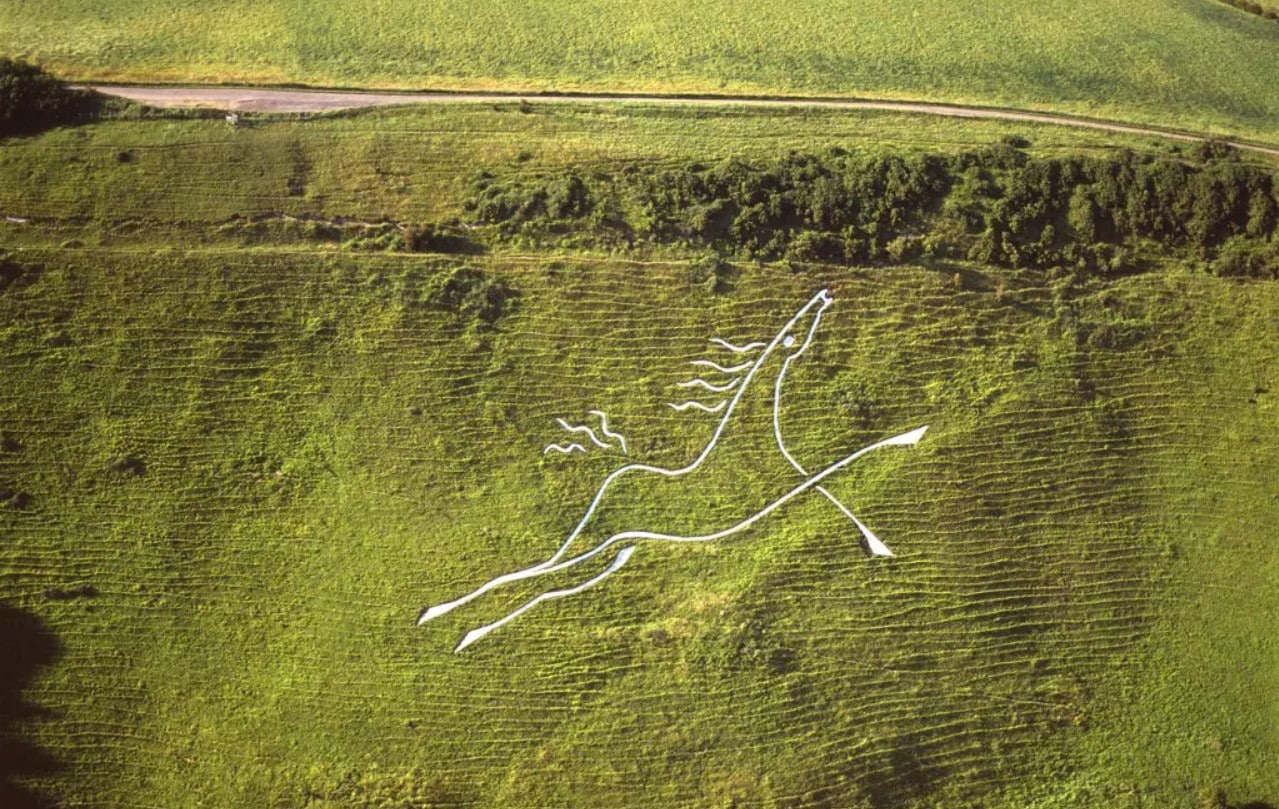 Along the way, you'll pass Castle Hill, the site of an early Norman fortification, as well as the Folkestone White Horse, before reaching one of the highest points of the North Downs at Tolsford Hill (181m). From there, your trail descends through fields and woodland to the picturesque Lympne Castle, with a chance of glimpsing some exotic animals as you pass by Port Lympne Safari Park. Then, you'll join the scenic pathways of the Royal Military Canal through Hythe and Sandgate on your return to Folkestone's historic harbour.
The carefully curated 36km course is sure to hold more than a few surprises for locals and visitors alike!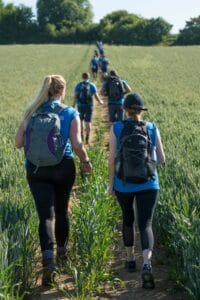 Achieve your fitness and wellness goals
It's nothing new that spending time in the great outdoors, walking and being active, does wonders for our physical health, but it doesn't stop there. Research shows that being outside, particularly in nature, has many benefits for our mental wellbeing as well.
From a long hike, to a simple lunchtime stroll, walking has been proven effective in reducing anxiety, stress and fatigue, and there is evidence to show that walking in nature improves those results even further. That's because different parts of our brain activate while in a natural environment. Our mind calms, leading to physiological changes, including reductions in heart rate and blood pressure.
The activity can lead to improved self-esteem, mood and sleep quality, and physically active people have up to a 30% reduced risk of depression. With all these benefits, it's little wonder why so many are choosing to pull on their boots and join the Folkestone Downs Challenge this September. 
Spend quality time with friends and family
We all know how tricky it can be to make time in our busy lives to enjoy quality time with those we care about. The Folkestone Downs Challenge is a perfect opportunity for that long overdue catch-up and to have a great day out among friends or family. It's not a race, the challenge is to complete it, so there's no need to rush. Enjoy the great views, chat and support each other in achieving something out of the ordinary! Intrepid solo hikers will find lots of friendly, fellow hikers to enjoy the day with too. And together, everyone can reach the finish line as a hospice hero.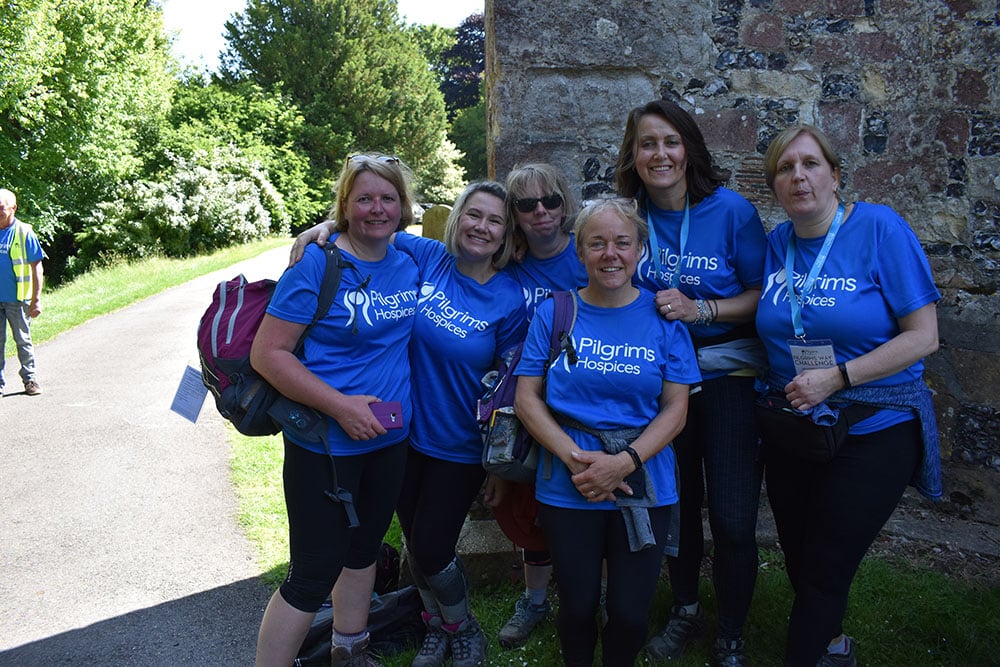 Enjoy a fully-supported day out
From the moment you receive your very own Pilgrims technical T-shirt, to claiming your medal at the finish line, you'll enjoy a fantastic level of event support that has become synonymous with Pilgrims Hospices charity hikes. This includes clear route signage, regular refreshment stops, toilet facilities, medical support, a free event information app and more. Not to mention our friendly team of volunteers who'll be cheering you on throughout your challenge!
But don't just take our word for it, here's what some of our past hikers have said:
"Spectacular scenery, superb refreshments, fabulous company, wonderful volunteers, immense sense of achievement."
"The food stops were incredible… the encouragement, friendly and smiling faces at the rest stops made the whole experience fantastic."
"It was all amazing! Route, scenery, weather, signage, refreshments, volunteers, organisation, the whole thing!"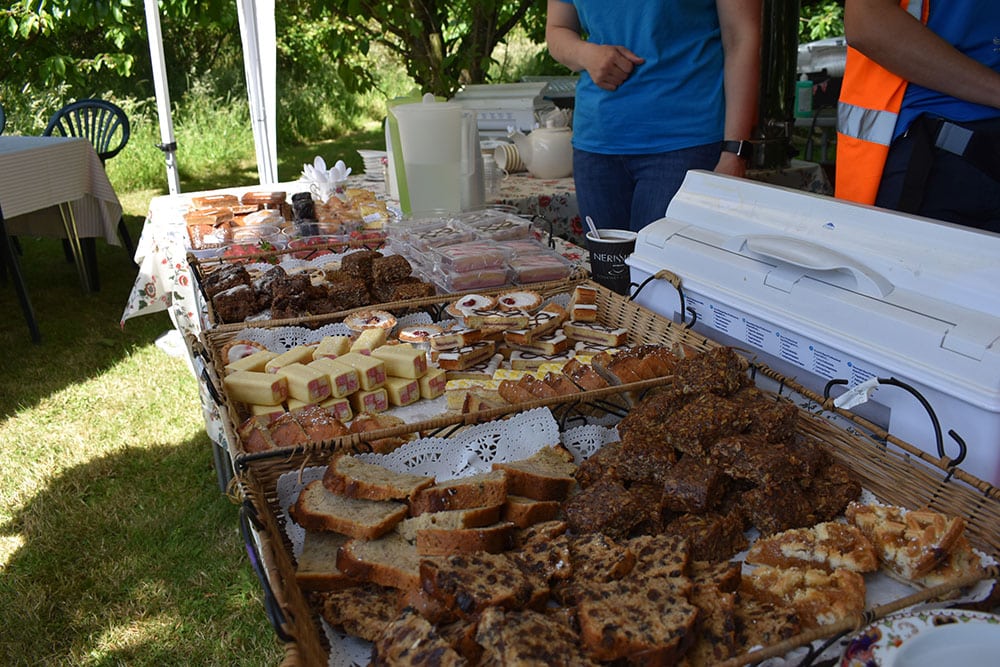 Make a difference for local people living with incurable illness
By taking on the Folkestone Downs Challenge, you'll be directly supporting the care of thousands of local people who are living with an incurable illness. Whether at one of our three inpatient units in Ashford, Canterbury and Thanet, our Therapy Centres, or in patient's own homes, Pilgrims Hospices is dedicated to providing skilled and compassionate end-of-life care, completely free of charge, to empower patients, together with their family and friends, to live well in mind and body, and make the most of the time they have.
With around 80% of our funding coming through voluntary contributions from our local community (like sponsorship), by taking on the Folkestone Downs Challenge and going the extra mile, you'll be making a huge difference to those who need us, now and in the future.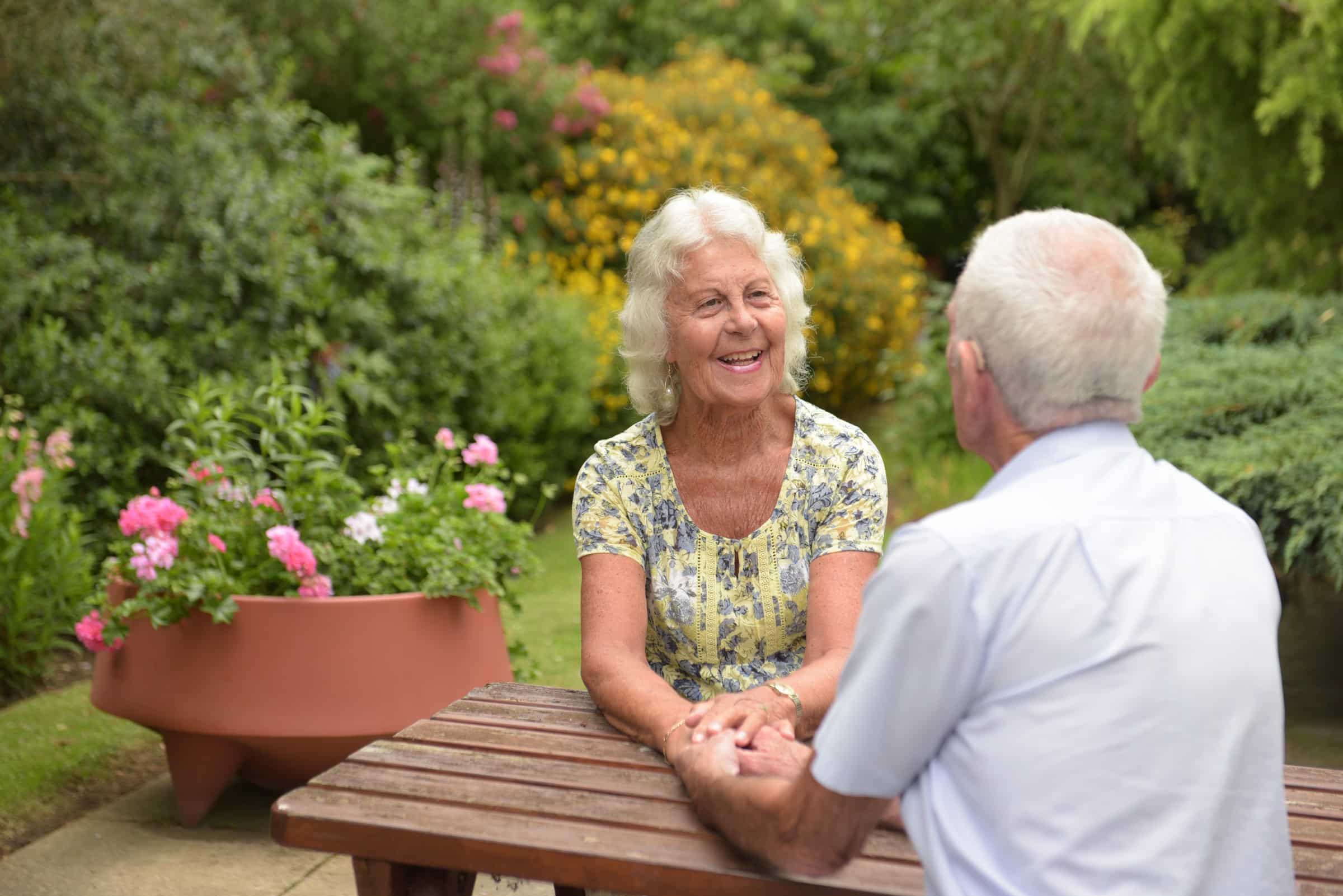 You can find out more about the Folkestone Downs Challenge, and sign up today, by clicking the button below.
View the Folkestone Downs Challenge event page
---
Each year, Pilgrims Hospices give care and comfort to thousands of people in east Kent who are coming to terms with an illness that sadly cannot be cured. The charity support patients to live life as well as possible until the very end, free from pain and distress.