Always Caring: Daphne's story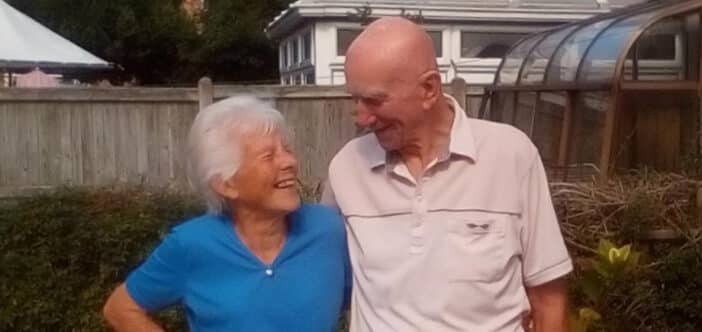 As a member of Pilgrims Hospices Always Caring, Daphne Smith supports the charity with a monthly donation, to give back for the care and support her and her husband, Ron, received.
---
My late husband Ron and I were both in the Civil Service working for the prison department. Ron was an electrician before he joined the Service, so went in as a Trades Officer and worked his way up through the ranks. He always worked and played hard and I was immensely proud of him. He was 89 when he died and we had been married for 68 years.
Whilst Ron was receiving immunotherapy at the Viking centre, he also had help from Pilgrims Hospices, who provided six sessions, once a week with the Energise group at the Thanet hospice. They got him back into exercising, and at the end of six weeks he was considered fit enough to restart at the local gym, which he thoroughly enjoyed. When the pandemic stopped him from attending the gym, he bought an exercise bike from the Pilgrims warehouse in Margate and exercised daily in our conservatory.
The help and understanding we both received at that frightening and upsetting time was so very much appreciated, and is why I continue to support Pilgrims Hospices through Always Caring.

Daphne
During his two year course of treatment, I was helped by attending the Carer Wellbeing Days. When I first arrived there I was apprehensive, but was soon put at ease by the kind and understanding staff. I could exchange views and feelings in a safe environment, spending time with others who were going through the same experiences. I found the Carer Wellbeing Days very helpful, as they gave me the time to relax away from my responsibilities as a carer. I also attended programmes run by the Palliative Specialist Nurses, where they gave me information on finance, common symptoms, and nutrition.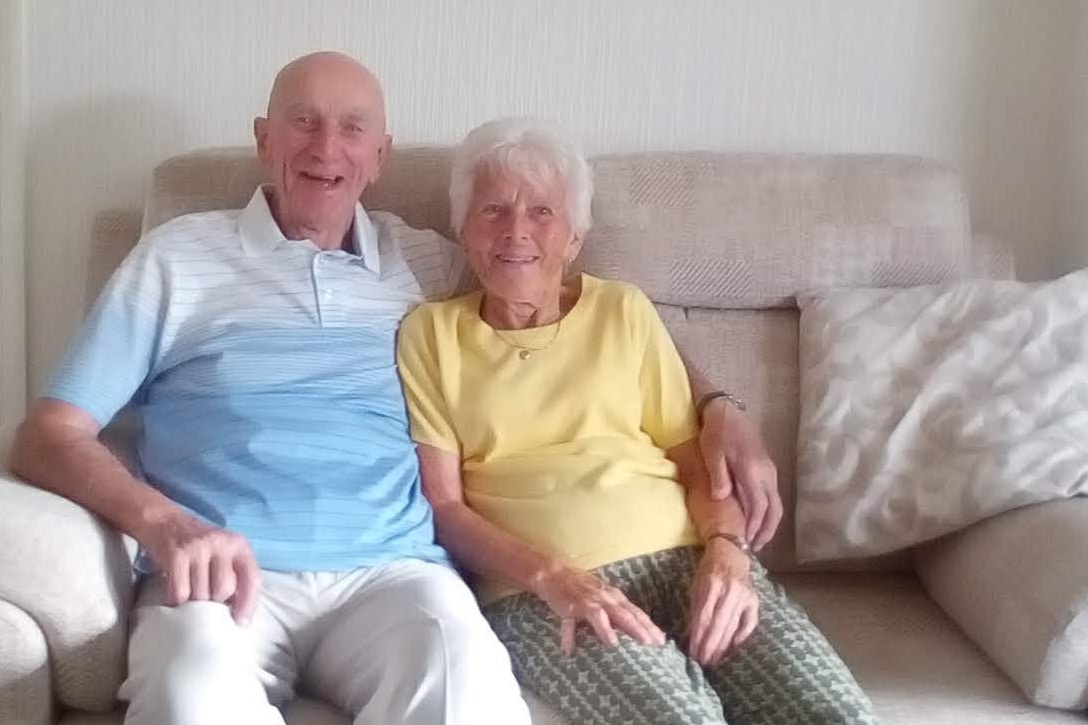 None of us know when we might need hospice care, but with your support we can continue to be here for local people when they need us most.
By giving regularly to Pilgrims Hospices you can help us be here, Always Caring for our patients and their families.
Join Pilgrims Hospices Always Caring support club today.
---
Each year, Pilgrims Hospices give care and comfort to thousands of people in east Kent who are coming to terms with an illness that sadly cannot be cured. The charity support patients to live life as well as possible until the very end, free from pain and distress.