Asian fusion adds a touch of spice to hospice menus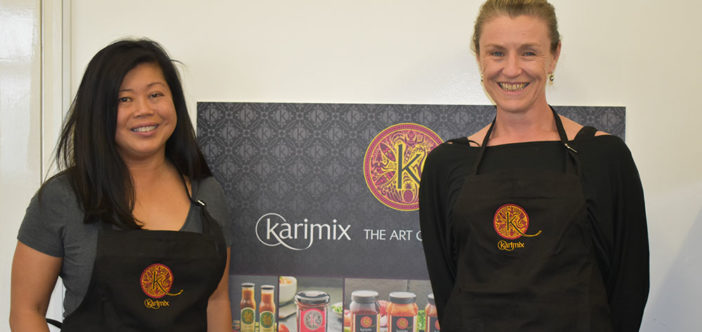 Local businesses across the county provide support to charities in many ways. Asian fusion flavours have become a regular tasty addition to the menus at Pilgrims Hospices with donations from Karimix UK Ltd. The local producers of award-winning chutneys, sauces and marinades are based in Selling near Faversham and use local produce to create inspirational flavours.
---
Carolyn Boyd, Brand Manager for Karimix, said: "Our company has a no food waste policy; and manufactures mostly in 120-kilo batches, using recyclable glass jars and metal lids.
"Our products are made to order, with any extra product donated to the catering team at Pilgrims Hospices.
"We are really pleased to help the hospice kitchens to create additional recipes with interesting and varied tastes for patients and staff."
Monica Chia, owner and chief recipe creator, brings inspiration and flavours from Singapore to her product range. She told us: "We are delighted to make donations and support our local hospice community."
We are delighted to support our local hospice community.

Monica – Karimix
Why Karimix support Pilgrims
Christopher Annison was a valued member of the Karimix staff and was cared for by Pilgrims Hospice Canterbury after being diagnosed with advanced pancreatic cancer.
"Christopher had a lovely room looking out on to the gardens. The hospice was tranquil and we were able to take a walk with him in the gardens. Christopher fell asleep and did not wake up, he had told us he'd seen everyone he wanted to see and had made his peace with the world."
"We miss our colleague but know he had been at peace at the hospice and pain-free,"  Monica explained.
Message from Pilgrims catering team
Ian Ashton, Pilgrims Catering Manager, said: "My team has included the delicious products in various dishes for our patients, visitors, volunteers and staff across the hospices sites."
"Recently the kitchen created a variety of pasta dishes for the charity fundraising event, 'Pilgrims Way Challenge', using some of the exciting flavours donated by Karimix. With support from Monica, we catered for over 600 Pilgrims supporters who thoroughly loved it."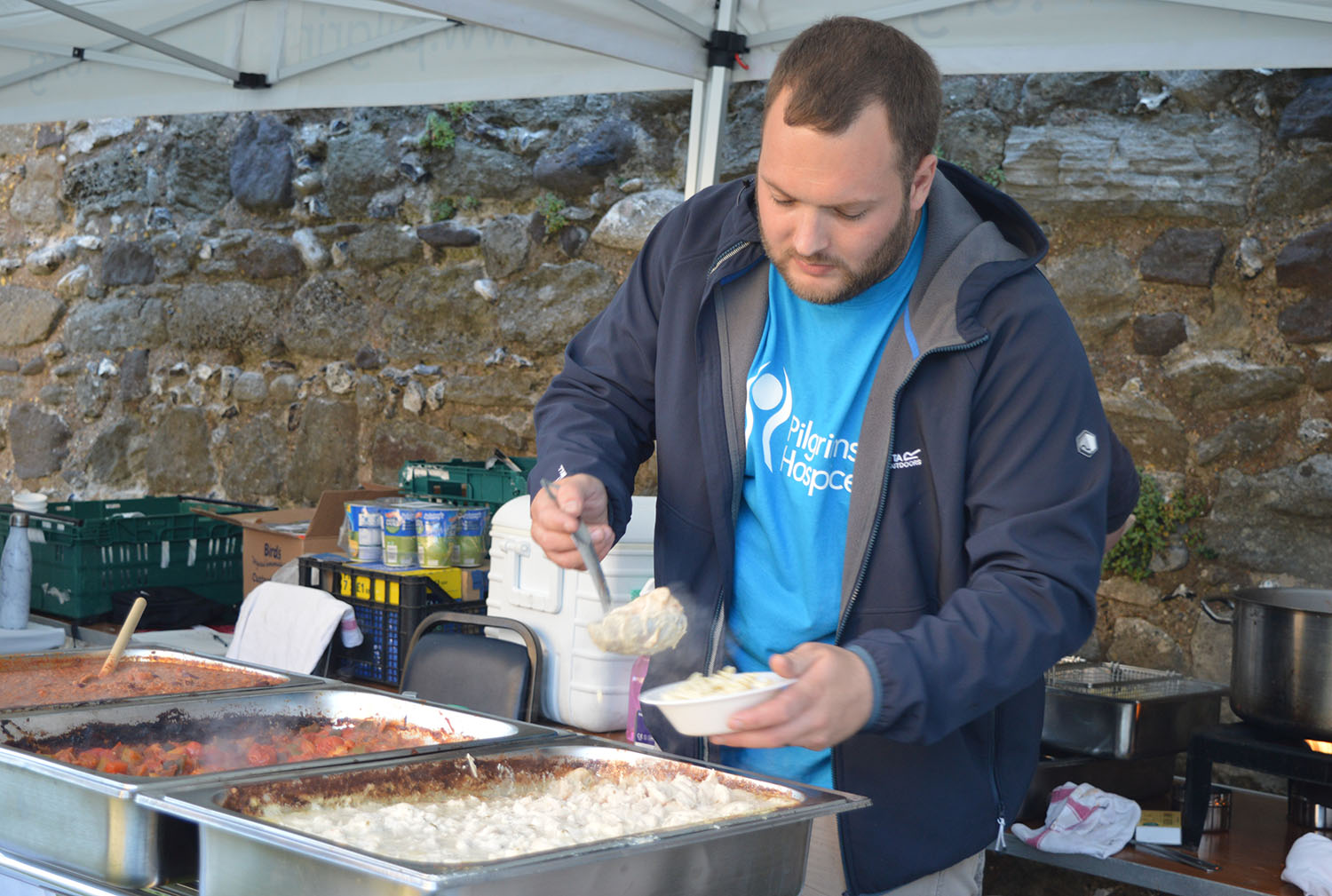 "Any products we've been unable to use have been made available for staff and volunteers to purchase for a small donation. My personal favourite was the chilli mayonnaise; as a dip or spread over corn on the cob it's very tasty!"
Everyone at Pilgrims Hospices would like to send a huge thank you for the delicious donations.
---
If you or someone you know is coping with a life-limiting illness and you think you may benefit from Pilgrims support, talk to your GP or Healthcare Professional about the options or visit Pilgrims Wellbeing Programme for more information.