Bousfield family's fantastic fundraising for local hospice care

Charlotte, Mark and Hugo Bousfield from Canterbury are keen supporters of Pilgrims Hospices; to date, they have raised more than £1,300 for the charity.
They fundraise in memory of Charlotte's mum, Jane Mounter, who received Pilgrims' vital end-of-life care at the Thanet hospice in 2017.
---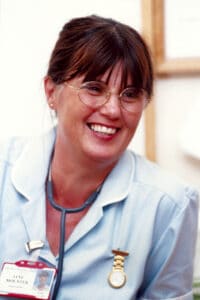 Jane lived in Beltinge, Herne Bay, where she was a well-known member of the local community. She was a devoted wife, mother and grandmother, and a much-loved ophthalmic nurse in the outpatients department at Kent and Canterbury Hospital.
Charlotte said: "She was the life and soul of the party and has left a big hole in our lives.
"When Mum was admitted to the hospice, I was frightened because I thought it was a place of sadness where everything would be very clinical – but I was amazed from the moment I walked in. I was overwhelmed by the kindness and care that Pilgrims' staff offered, not only to Mum but to our whole family. We could use all the different spaces, including the beautiful gardens, the family room – which was ideal with Hugo, who was four at the time – and the small chapel area for quiet moments of reflection. My mum was made to feel comfortable, reassured and, most importantly of all, normal."
Mark and Hugo have taken part in Pilgrims' festive fun-run, Santas on the Run! in Herne Bay, every year since 2017. The family has also supported Pilgrims' annual Trees of Love remembrance campaign and been involved with several other fundraising activities.
As a family, they fundraise to give back and say thank you for the care Jane received, helping to ensure that others can benefit from local hospice services.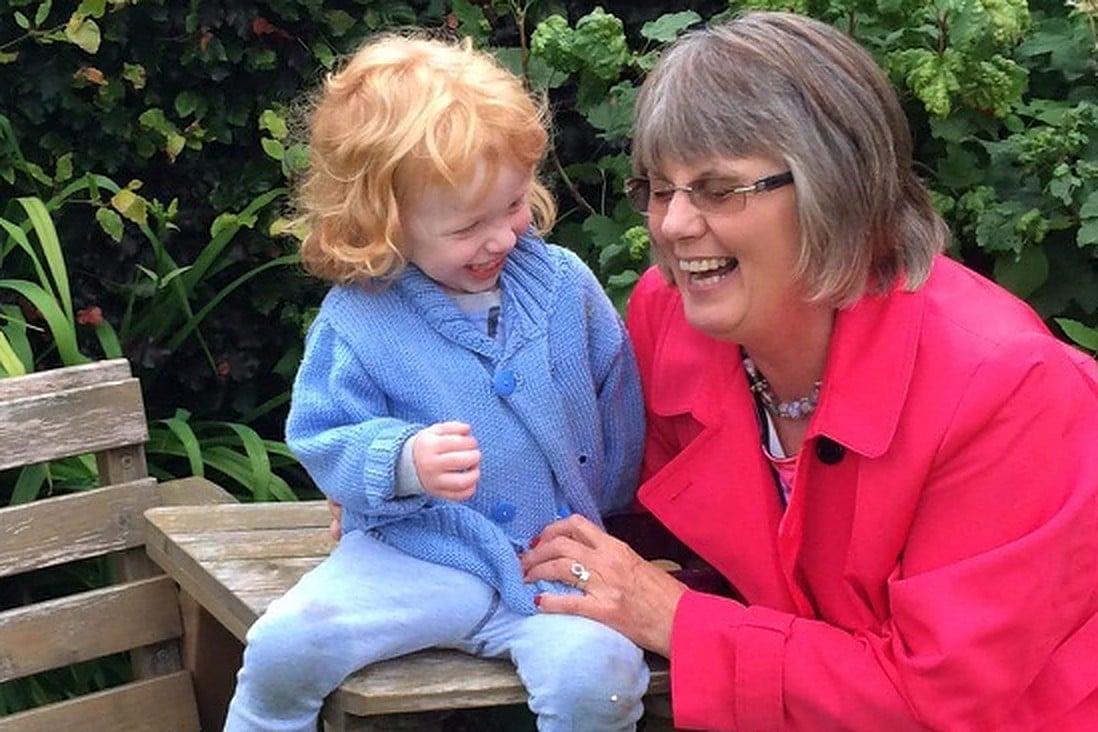 Charlotte added: "Pilgrims has become a cause incredibly close to our hearts; the work they do day in and day out to make the most painful moments in life a little bit easier, more bearable and totally human, is nothing short of amazing. We will always be grateful for those last moments with Mum in such a safe place.
"They're a great local charity, and we are forever connected to them through my mum. Pilgrims help thousands of people every single day to make their last moments with special people matter. Through fundraising, we hope to raise awareness of this great cause and offer a small gesture that might help other families in difficult times."
You can support Charlotte, Mark and Hugo by donating to their JustGiving page.
---
Each year, Pilgrims Hospices give care and comfort to over 2,500 people in east Kent who are coming to terms with an illness that sadly cannot be cured. The charity support patients to live life as well as possible until the very end, free from pain and distress.