Christmas Tree Recycling branching out with the support of Kent County Council and FCC Environment.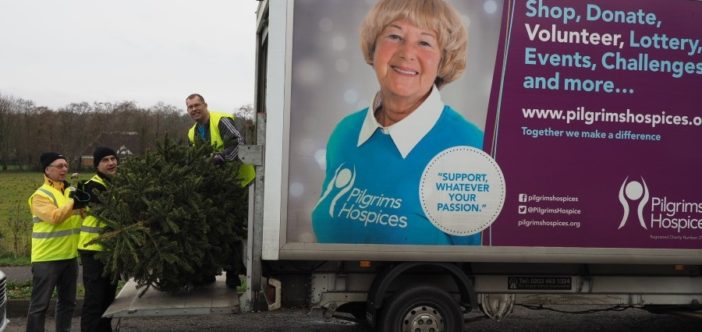 Pilgrims Hospices, east Kent's hospice charity, has tree-mendous news. Pilgrims Hospices is proud to be rolling out the renowned Christmas Tree Recycling fundraising campaign into Canterbury and Thanet for the first time.
The environmentally-friendly fundraising initiative has been running in the Ashford Borough Council area for 8 years, with support of the local Council, and has raised an incredible £115,000 to help deliver vital care for patients facing an incurable illness in east Kent.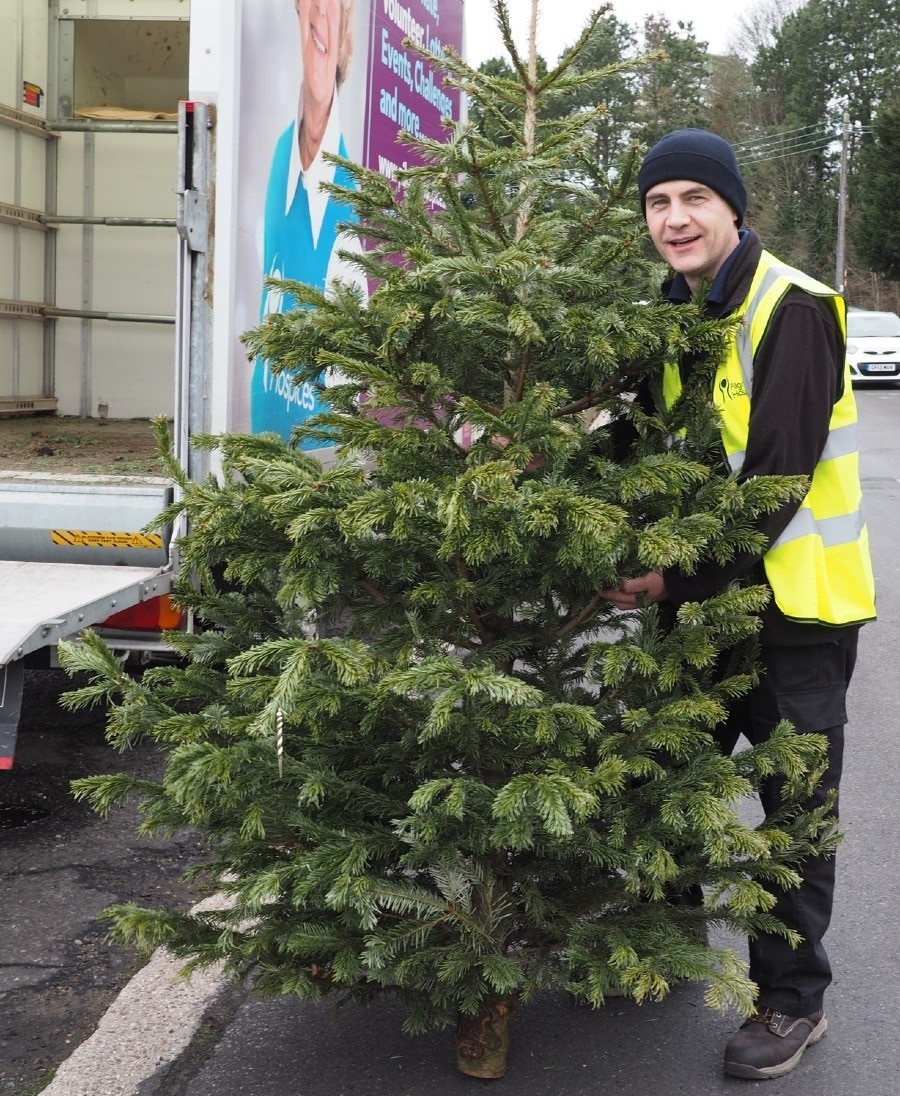 Now with the fir-tastic support of Kent Country Council and Kent's new Household Waste and Recycling Centre and Transfer Station partner, FCC Environment, together both parties are helping Pilgrims with the extension of the scheme. The charity will be creating new easy-to-access Christmas tree drop-off points for residents of the Canterbury City and Thanet District areas, together with the long running Ashford area's traditional household collections.
Help Pilgrims to take care of the planet and hospice patients one tree at a time. When it comes to residents saying farewell to the festive fir, the charity can help residents enjoy a hassle-free end to the Christmas period with the environmentally-friendly service. Charity supporters can register real trees in return for a donation and Pilgrims team of volunteer elves will do the hard work in unison with FFC Environment at the Recycling Centres in Ashford, Canterbury and Margate.
In January, over 1,350 trees were collected in the Ashford area and in excess of £21,000 was raised for the vital services. This year the charity hopes that residents in Canterbury and Thanet will help their local hospice by donating online and booking their tree in for the initiative taking place in Canterbury at the University of Kent and in Thanet at Arlington Car Park on 9-10th January. Household collections in Ashford will take place from 16-19th January 2021.
The collected trees will be turned into power for renewable sources and sustainable fuel. What's even better is that, whilst helping to support the charity, residents will be reducing their environmental impact too.
The support of KCC has played an integral role in expanding the initiative. Cabinet Member for Environment Susan Carey said: "We are very happy to be supporting the popular tree recycling campaign for Pilgrims Hospices and welcome its expansion beyond Ashford. The recycling of Christmas trees has raised over £115,000 over the last 8 years and its hoped the expansion will bring in more much needed funds for the vital work of the hospice. My thanks go to the KCC waste and environment team and to our contractors FCC for supporting the care Pilgrims Hospices provides to those facing incurable illness."
FCC Environment's Operations Director Steve Longdon explained: "We only recently took over the running of the 12 HWRCs in Mid and East Kent and so it's great to be able to get involved so early into the contract with local initiatives like this one which directly benefits such a good local cause."
To register your real Christmas Tree please visit www.pilgrimshospices/treerecycling.
---
Each year, Pilgrims Hospices provide care and comfort to over 2,500 people in east Kent who are coming to terms with an illness that sadly cannot be cured. The charity support patients to live life as well as possible until the end of life, free from pain and distress.