Crochet creative: With a trusty hook and some colourful yarn, patients enjoy great therapy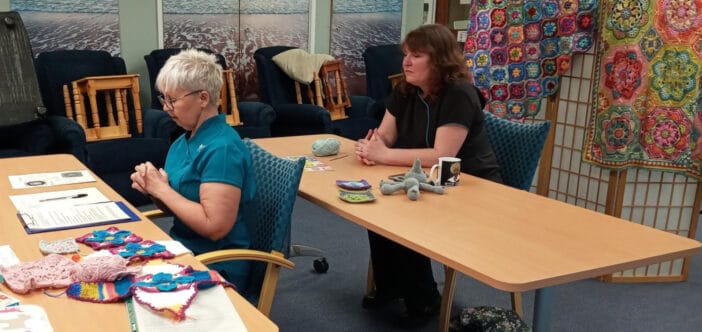 Crochet is proving wonderful therapy for service users who are currently unable to attend Pilgrims Hospices due to the COVID restrictions.
Crochet Together is the first of the virtual therapy groups provided by the Wellbeing Practitioners. The virtual group was inspired by Kyla Szukala, Pilgrims Complementary Therapist, who has planned the creative therapy group with Kathleen Steele, Pilgrims Wellbeing Practitioner.
---
Kathleen said: "My colleague Kyla was showing me some of her amazing crochet work when it got us thinking about how crafts focus the mind, release stress and how being creative can ease the burden of health conditions and help in decision making, thus being really great for wellbeing.
"We agreed to get our heads together and work out how we could deliver a crochet course that could be enjoyed from a distance by people who use our services.
"We contacted our service users with information on how to get involved from the comfort of their armchair, which was met with a warm and positive response. We've always run creative groups but this is our first virtual group to help support people during the long period of lockdown. It is so very important for us to maintain high quality contact with those who use our services. It's not always easy to support from a distance, however, we've worked closely with patients and colleagues to arrange Zoom meetings which have been of great benefit to everyone, staff included."
The crochet has inspired us to look for more creatives to support people, it's great for physical and mental health for all of us.

Kathleen, Wellbeing Practitioner
Kathleen explained that everyone involved with the creative therapy had been referred for support by Pilgrims Wellbeing team and that it was important to get involved with some of the sessions that are outside of the regular support telephone calls.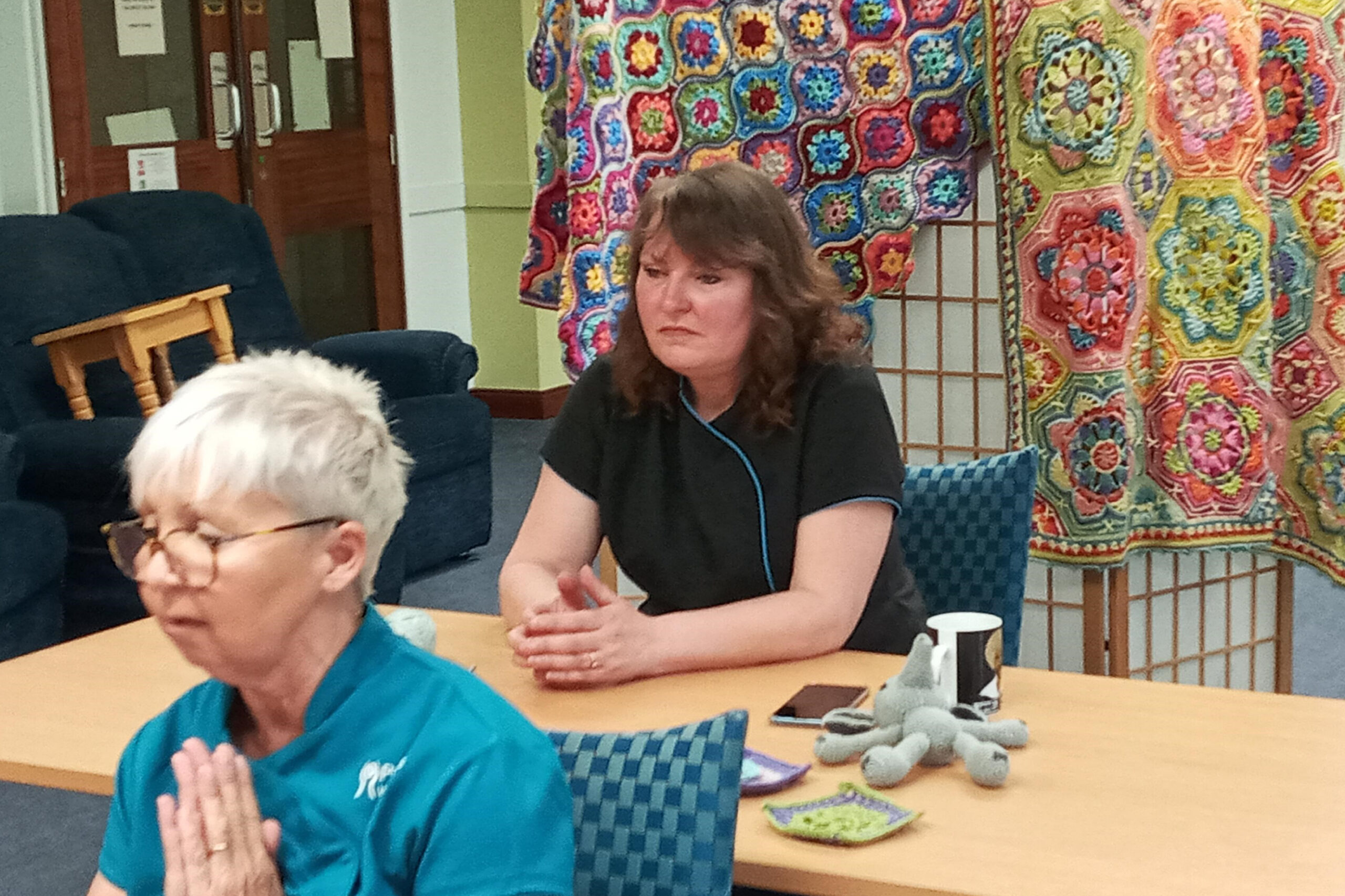 Kathleen added: "The crochet has inspired us to look for more creatives to support people, it's great for physical and mental health for all of us. It has been the driver that has inspired us to look for more projects to help even more people who need support to live well in every moment.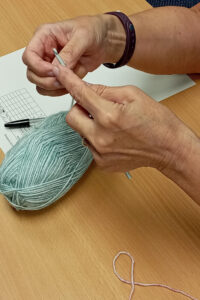 "Some of the attendees we've had to teach from scratch, discovering how to cast on and start a stitch, others had some prior knowledge but we all had fun working our way through the first session with everyone getting to know the other members of the group.
"Challenges make us who we are and overcoming them is truly helpful for our wellbeing.
"We sent each member of the group a lovely starter pack containing wool, patterns, a crochet hook and a measure; in fact, all that was needed to make the very most of the course. Everything was beautifully packed in tissue paper and I think everyone really enjoyed the delight of receiving the parcel that looked just like a gift."
The Wellbeing team will be running the crochet creative group for six weeks. With Kyla's support everyone will be following a pattern to create squares with the wool provided. At the end of the course they hope to have sufficient squares to create a blanket which Pilgrims fundraising team will be able to raffle for donations to the hospices.
We know that having the support people need can help them stay independent, improve symptoms and make a difference, enabling them and those close to them to live each day well. We can work with people and help manage their symptoms and support them to cope with the changes in their life, give practical advice and help them think about the future.
---
Each year Pilgrims Hospices give care and comfort to over 2,500 people in east Kent who are coming to terms with an illness that sadly cannot be cured.  The charity support patients to live life as well as possible until the very end, free from pain and distress.