Cuddle Beds to be available at all three Pilgrims' hospices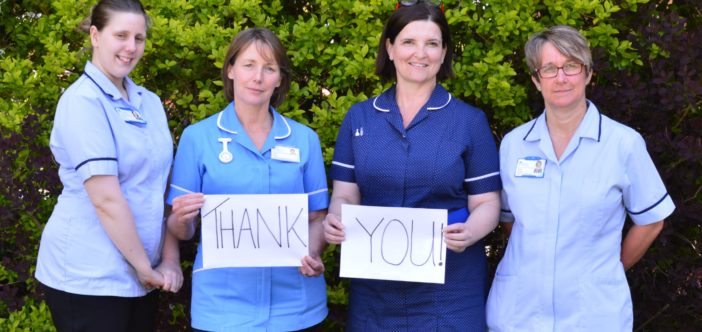 Thanks to the amazing support and generosity of the east Kent community, Pilgrims Hospices has raised enough to buy a Cuddle Bed for each of its three hospices in Ashford, Canterbury and Thanet.
Here, the Individual Giving team say thank you and share what this news will mean for local hospice care.
---
You did it! Thank you so much.
Since February when we launched the Give a Cuddle appeal, we have been overwhelmed with the response, with more than 1,200 of you generously donating, holding events and doing amazing challenges all in an effort to get us to our target of £31,500. We're delighted to say that you've not only reached the target, but you've completely smashed it and raised more than £37,000!
We'd like to thank The Schuh Trust who put the final £6,000 towards the Cuddle Bed in Canterbury, helping us achieve this amazing total.
This means that as well as being able to buy a Cuddle Bed for each hospice, we also have enough to buy two urgently needed Hi-Lo beds to share across our three hospice sites. These specialist beds can be set very low to the floor to prevent falls, and are surrounded by crash mats so that vulnerable patients can be kept safe.
The beds have now been ordered and we're really excited about their arrival; they will make such a difference to the experience people have when they stay with us. Please keep an eye out on our Facebook and Twitter as we'll be posting updates to let you know when they arrive.
Thank you so much again for all your generosity and kindness in supporting the Cuddle Bed appeal.
---
If you or someone you know is coping with a life limiting illness and you think you may benefit from Pilgrims free services, talk to your GP or Healthcare Professional about your options or click here to read about our Wellbeing and Social Programme.