Ice cream treats at Pilgrims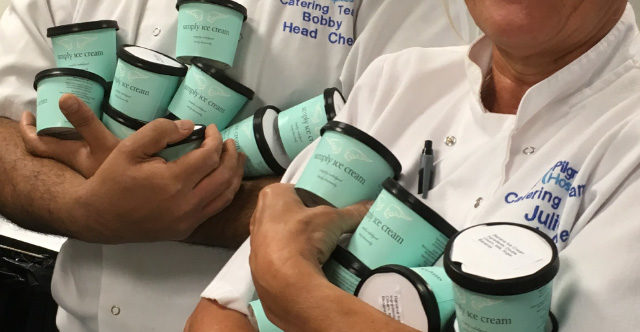 Pilgrims Hospices catering team are generously supported by a raft of local suppliers and producers, who dontate products to the kitchens of all three hospice sites.  Recently Simply Ice Cream from Bonnington, Ashford delivered a delicious range of ice creams, for patients and families at the hospice in Ashford.
The donation was gratefully received by Head Chefs at the Ashford hospice, Bobby Antony and Julie Gilliver.  Julie said: "It's so important for our patients and visitors to be well catered for around the clock.  We regularly cater for a wide variety of dietary needs; I'm sure these special additional treats will fly out of our freezers in no time!
We are totally in awe of the work the wonderful team at PIlgrims Hospices do every day.

Sally Newall – Simply Ice Cream's Managing Director
"We send a hugh thank you to Simply Ice Cream, we're very grateful for their support.  Pilgrims Hospices kitchens have to be managed on tight budgets, charitable donations such as this really help to make a difference."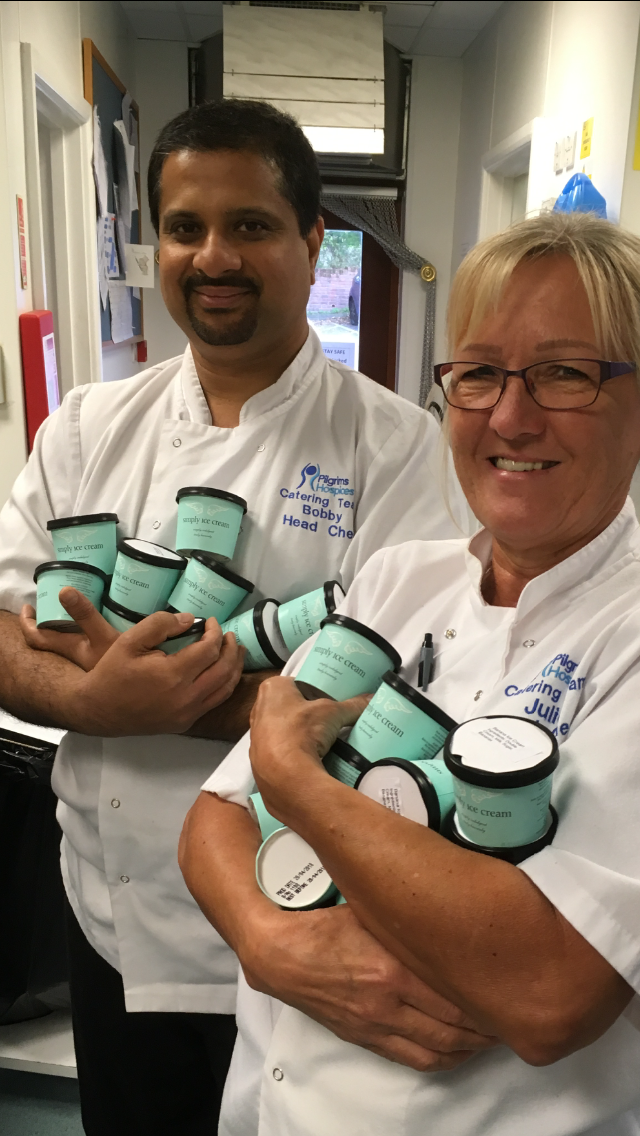 Simply Ice Cream's Managing Director Sally Newall said: "We are totally in awe of the work the wonderful team at Pilgrims Hospices do every day for their patients and supporting families. We were pleased to be able to show support in such a simple way."
Simply Ice Cream is completely natural hand-made product range created without any additives or preservatives, using only locally sourced ingredients (where possible). Its range comprises over 30 different flavours.
---
If you or someone you know is coping with a life limiting illness and you think you may benefit from Pilgrims support, talk to your GP or Healthcare Professional about the options or  read about more about how we can help.