Jingle Belles all the way for Pilgrims Hospices Christmas fundraising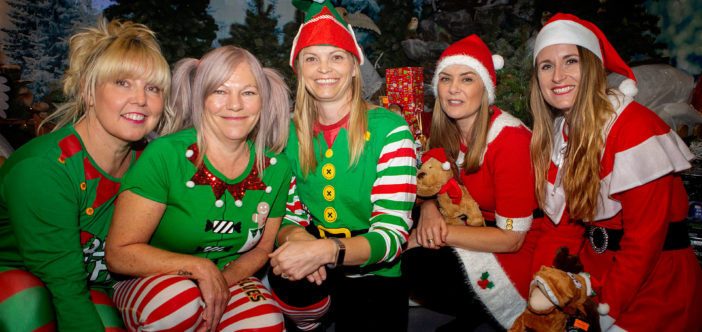 Long-time friends Tash, Trudi, Shirilee, Kathy, Nikki, Jac and Sue will be taking part in the Santas on the Run! fun fundraiser in Herne Bay on Sunday 1 December this year. They are raising funds in memory of their dear friend Jacqi Woolf who was a strong supporter of the hospices and the Santas on the Run! event. Jacqi lost her fight against cancer in September 2019; the girls have named their running team 'Jacqi's Jingle Belles'.
---
The girls' friendship grew when they met at Nikki's yoga classes in Herons Leisure Centre in Herne Bay. The group quickly become good friends and would attend yoga workshops and retreats spending much time having fun and enjoying plenty of laughter.
Our close friend Jacqi was a dedicated supporter of Pilgrims Hospices.

Kathy Walsh
Kathy Walsh from Jacqi's Jingle Belles told us: "We are taking part in Santas on the Run! on the Herne Bay seafront to raise much needed funds for Pilgrims Hospices this Christmas.
"Our close friend Jacqi was a dedicated supporter of Pilgrims Hospices taking part in numerous cycling, running and swimming challenges, including a Channel relay swim to raise funds for the charity.
"Jacqi took part in Santas on the Run! last year and pushed her dad in his wonderful Santa sleigh, much to the delight of those taking part and spectators.
"We were truly fortunate to call her our friend and her zest for life showed everyone how life should be lived; with 100% participation and enthusiasm to embrace new challenges.
"Always with a smile and preferably with cake (or chocolate)!"
Lydia Todd, Pilgrims Challenge Events Fundraiser said: "The girls have a truly heart-warming story and a desire to continue supporting our charity after Jacqi received care here at Pilgrims.
"We hope by sharing their story we can encourage even more supporters to register for this brilliant family fundraiser: www.pilgrimshospices.org/santas.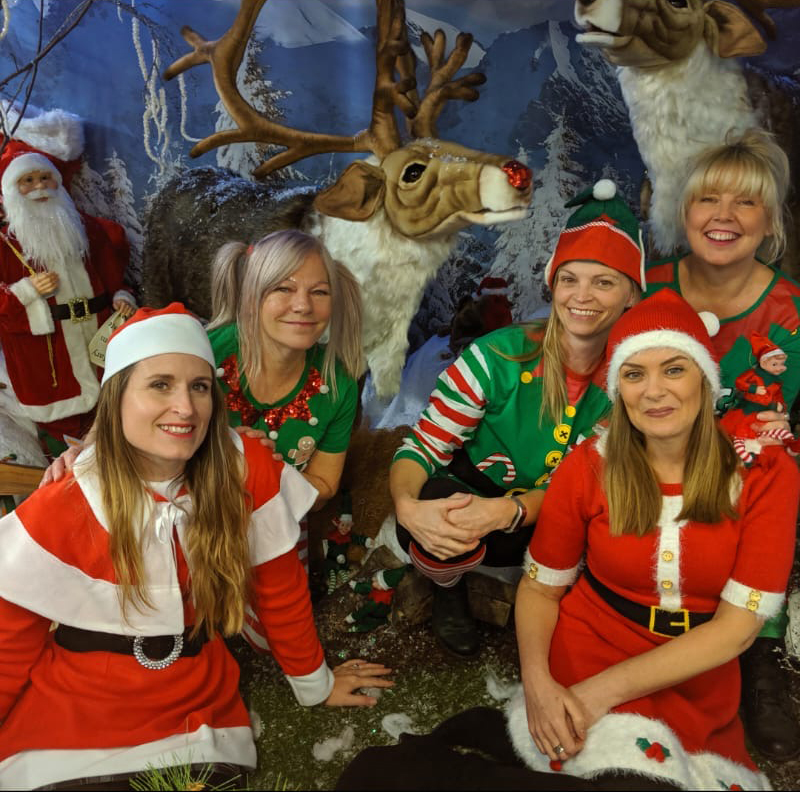 Being part of the fun will be making a difference to the care offered by our dedicated team of doctors and nurses in the hospices and within the community and people homes."
If you would like to help the Belles raise cash for Pilgrims Hospices who made Jacqi's last two weeks comfortable please donate to their JustGiving page: www.justgiving.com/team/jacqisjinglebelles.
---
If you or someone you know is coping with a life limiting illness and you think you may benefit from Pilgrims support, talk to your GP or Healthcare Professional about the options visit www.pilgrimshospices.org/wellbeing to read about Pilgrims Wellbeing Programme at the Pilgrims Therapy Centres.