Volunteer June brings a smile to Wednesdays for patients and staff at Pilgrims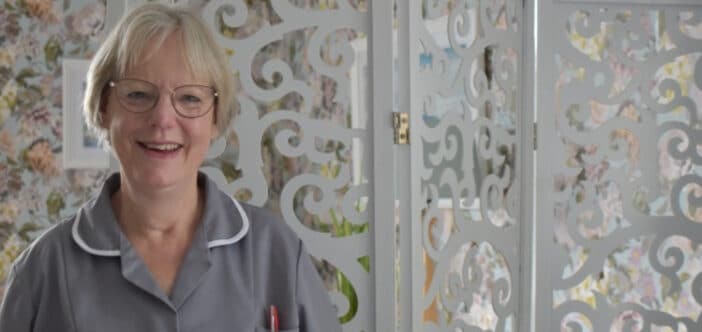 June from Ashford, dedicates her Wednesdays to Pilgrims Hospices as a Ward Support volunteer on the in-patient unit.
Having retired from a career as a registered nurse of 48 years, she is a first-time volunteer, and a very welcome one at the Ashford hospice.
---
June turns 68 this month; on retirement, she decided that using some of her new-found free time to volunteer, would be a really positive thing to do. She said: "I haven't any connections to Pilgrims Hospices, but knew of them as an important local charity offering end-of-life specialist care to our local community. I contacted Pilgrims to find out about volunteering opportunities, but then everything changed, the country went into COVID lockdown and all volunteering stopped.
"When things improved, Pilgrims got in touch with me, they were very keen to find candidates to train in new roles as Ward Support volunteers. The role was explained and I definitely thought my skills would be useful. Not because of my nursing background, but because I'm a real people person, I love to chat and listen to people, it's a role that requires enthusiasm and compassion to say the least.
"It's quite a diverse role, sometimes supporting the care team with some fetching and carrying; but, most importantly, spending time with the patients in positive engagement along with being a welcoming face and emotional support for visitors."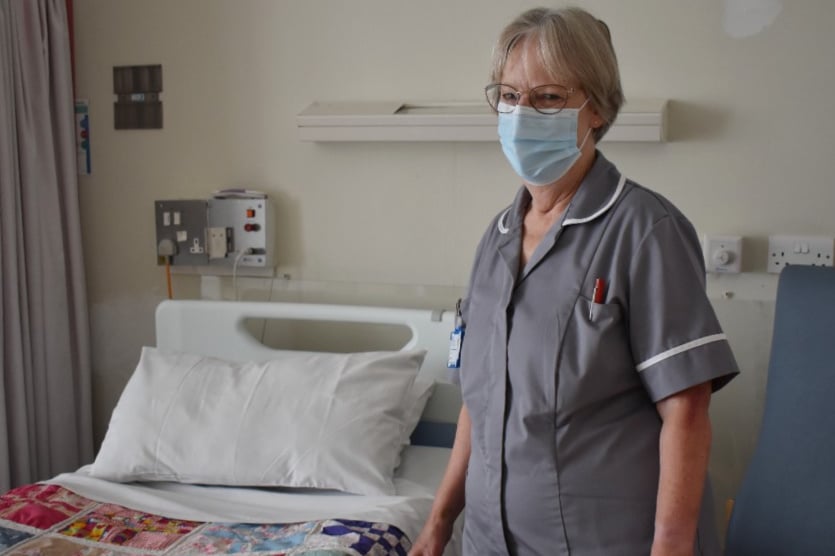 June completed her application, and was invited to meet Annie Hogben who supports volunteer training and development, and was consequently offered the role. The role comes with appropriate training and ongoing support to ensure volunteers are fully skilled in safety, Pilgrims' high standards in diversity and equality and, very importantly, a full DBS check.
Annie said: "It's wonderful to see volunteers from all walks of life, supporting Pilgrims care in these roles.
"The response from the local community has been fantastic, we're incredibly proud to work with such dedicated and caring volunteers."
June continued: "I have been volunteering since December 2021, and really enjoy being part of the team. Between the nurses, relatives and patients, I've had the most amazing conversations, and feel very privileged to have people share some of their fears and honesty with me at such difficult times.
"People are very appreciative of the time I'm able to give, it's good to know they are reassured and comforted, I feel valued as part of the team, and value the skills of my fellow volunteers and the dedicated Pilgrims staff.
"Everyone that I've met at the hospice, whether in care and nursing, domestic support or catering, have all been very lovely. The hospice is most definitely a happy place, not sad at all."
---
Inspired to become a Pilgrims' volunteer?
Visit pilgrimshospices.org/volunteer and look out for more stories and information throughout Volunteers' Week!
Please note: We are not currently recruiting additional Ward Support Volunteers. 
---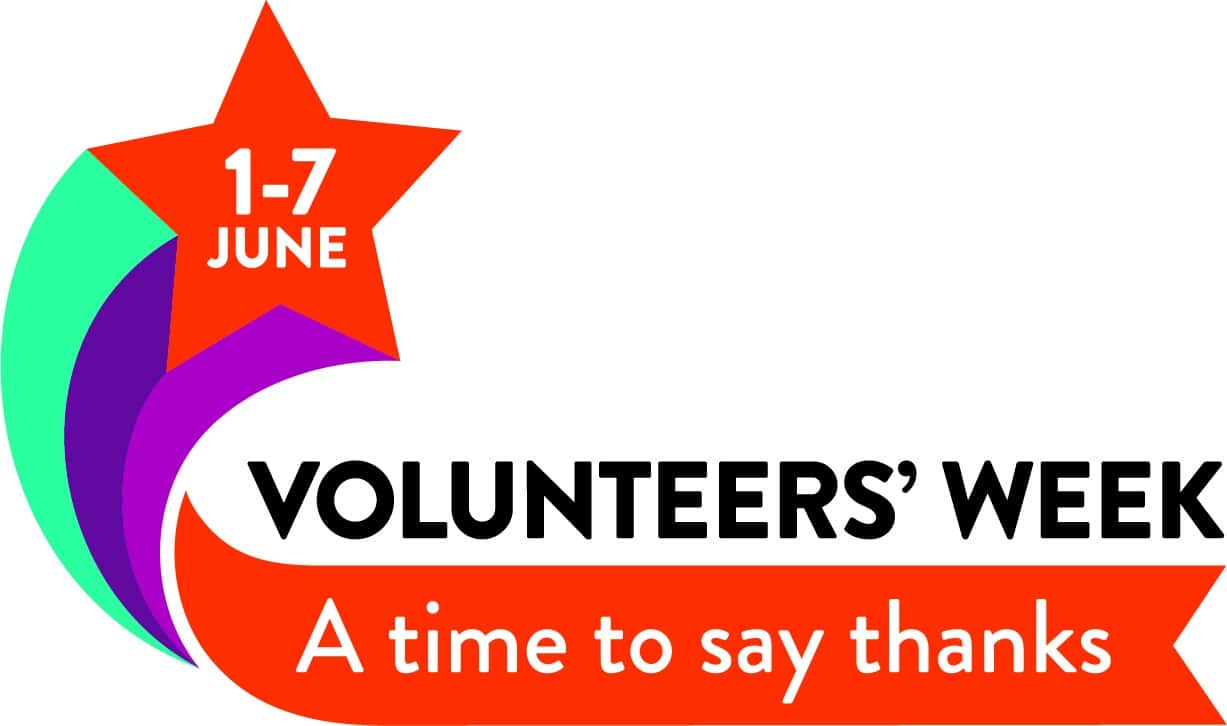 Volunteers' Week

is a chance to say thank you for the fantastic contribution millions of volunteers make across the UK. It takes place 1-7 June every year and is an opportunity to celebrate volunteering in all its diversity.
---

We're accredited by REVAMP, a quality mark for Volunteer Involving Organisations developed by Stronger Kent Communities, a leading provider of support for the voluntary sector in Kent.
---
Each year, Pilgrims Hospices give care and comfort to thousands of people in east Kent who are coming to terms with an illness that sadly cannot be cured. The charity support patients to live life as well as possible until the very end, free from pain and distress.