Louise walks on the one-year anniversary of her mum's death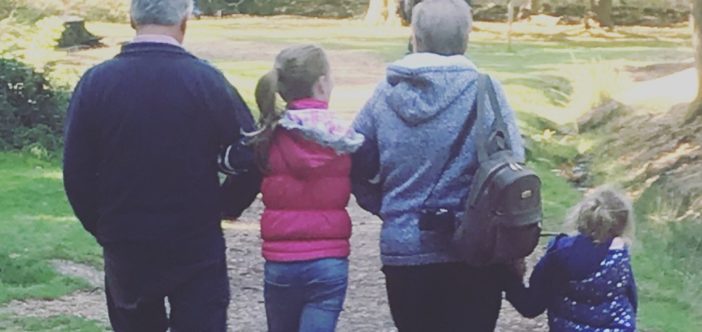 On the one-year anniversary of her mum's death at Pilgrims Hospices, Ashford, Louise will join many others as they virtually hike the Isle of Wight Coastal Path.
Louise Brooks, from Tenterden, has signed up to the Isle of Wight Coastal Path Virtual Hike to raise much-needed funds for Pilgrims Hospices in memory of her mum, Barbara Huckstep.
Here, Louise tells us about her mum, Barbara, and why she is forever grateful for the care, support and comfort that Pilgrims Hospices gave her family.
"Mum was first diagnosed with Breast Cancer in 1999, it was treated with chemotherapy and she was given the clear. In 2016 however we received the news that she had secondary Breast Cancer and it had moved to her lymph nodes and bones. Once again, mum fought it hard with chemotherapy and was determined for life to stay normal. By 2019, this simply wasn't possible anymore.
Together, as a family, we celebrated mum's 70th birthday in March 2019. She was breathless, tired and weak. By June mum had deteriorated quickly, and we learnt that the cancer had spread to her brain and liver. This is when we learnt about Pilgrims Hospices.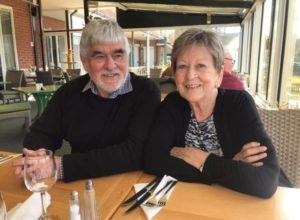 After a short-stay in hospital, mum was welcomed into Pilgrims Hospices, Ashford, with open arms and thank goodness she was. As soon as I walked in I relaxed. I knew she wasn't going to be coming home, but I knew she was going to be made comfortable and be looked after.
Shortly after we got mum settled in her room, Rodney, the Ashford PAT dog, was visiting the patients on the ward. He entered mum's room and instantly joined her on her bed; nestling into her. Rodney's owner spoke of how rare it was for him to do this to patients. Mum adored dogs and she was overjoyed to be able to stroke him. That was the first time in days that I'd seen mum smile and be aware of her surroundings, it's something that will stay with me forever.
Dad, my sister and I were introduced to the nursing team, and they carefully took us through mum's care plan. Before mum's stay at Pilgrims Hospices I wasn't aware of the holistic approach that the hospice takes to patient care, and the family. In her final days the hospice made it possible for us to be together as a family, one last time. I cannot even begin to thank them all enough.
Mum had a peaceful 6 days in the hospice. We were allowed to be with her 24/7, until her fight ended on 8th July 2019.
The one-year anniversary of mum's death was approaching and it seemed like the perfect time to do something positive in mum's memory. Straight away I knew I wanted to raise money for Pilgrims Hospices so that they can be there for the next family, just like they were for mine. I saw the Isle of Wight Coastal Path Virtual Hike and thought perfect; within an hour I was out walking my first 3 miles. The generosity of friends and family has been overwhelming, it's spurred me on to complete the 70 mile virtual hike and this is just the beginning of my fundraising journey for Pilgrims Hospices."
Louise has set up a JustGiving page for her Isle of Wight Coastal Path to raise vital funds for Pilgrims Hospices. If you'd like to support Louise on her virtual hike you can here: 
There's still time to sign up to the Isle of Wight Coastal Path Virtual Hike and challenge yourself this July for local hospice care in east Kent: Sign up here.
---
Each year Pilgrims Hospices give care and comfort to over 2,500 people in east Kent who are coming to terms with an illness that sadly cannot be cured.  The charity support patients to live life as well as possible until the very end, free from pain and distress.