Tips for managing fatigue at Christmas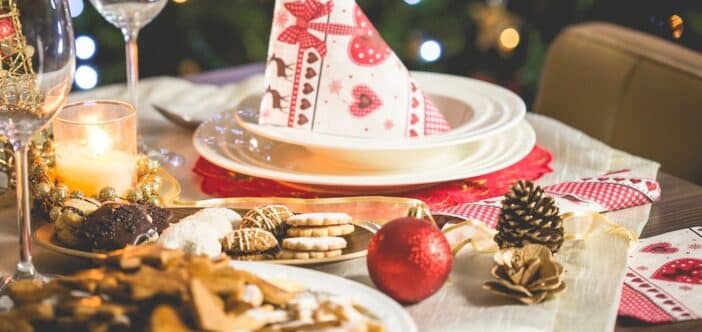 Here at Pilgrims Hospices, we know that fatigue is a difficult symptom for so many of our patients. It can be increasingly challenging for carers at Christmas too, when there are extra demands on your time.
The Occupational Therapy team offer a few tips to help you make the most of the season, and manage your energy levels.
---
Tips for family get-togethers
Try to limit excessive travel; where possible, meet locally
Consider meeting friends at a restaurant or other gathering place so you don't have the added strain of hosting
If you're doing the entertaining, ask for set-up and clean-up help
Try to take a nap before any gathering that will go into the evening hours
Don't plan events back to back; try to think of your energy levels like a battery, give yourself days off and time to recharge
Give yourself plenty of time to get ready
If you're spending time at someone else's house, ask in advance if you could have a nap in the afternoon; if this isn't possible, try to take 10 minutes out where you can complete a quick mindfulness exercise to recharge your batteries. You might like to follow some of these on our Virtual Therapy Centre YouTube channel.
Tips for meal prep
Spread the responsibilities around the family or group; have people volunteer to make a specific dish so that the host isn't saddled with the entire meal
Prepare some dishes ahead of time, if possible
Use tools to save you time and effort e.g. mixers, a microwave, and the slow cooker
Keep a stool or extra chair in the kitchen so you can take breaks during cooking time; a higher stool can be pulled up directly to the stovetop for stirring pots, or to the sink to wash dishes
Perform prep tasks seated at table, if possible
A rotisserie chicken can be substituted for making a full turkey
Consider using pre-prepared veg and potatoes
Remember the 5 Ps
Prioritise What is most important to you; what's going to bring you joy? What can be left or given to someone else?
Plan Think about all the tasks you need to do and plan how to spread them out, with rests built in. Be guided by your daily pattern of fatigue; if you have more energy in the morning, try to plan more tiring tasks then. Gather and organise all items before an activity (e.g. dressing), then take a short rest before you begin. Avoid activity for one hour after meals.
Pace Take regular breaks; if you stop to rest before you are exhausted, you'll be able to continue or restart the activity and carry on for longer. Maintain a steady pace and don't rush.

Posture

Sit instead of standing e.g. whilst showering, dressing, washing up. Consider small aids/equipment for use during daily tasks e.g. a perching stool, shower stool, long-handled aids like "helping hands" (grabbers). Consider using a mobility aid, such as a Zimmer frame or three-wheeled walker (ask a physiotherapist for advice).
Permission Give yourself permission to ask others for help; if you get support with routine tasks, you might have more energy for enjoyable activities.
Most importantly, give yourself permission to relax and enjoy yourself, and remember that Christmas doesn't have to be perfect – good enough is good enough!
If you're living with a life-limiting illness and would like advice and support with your fatigue, please ask your healthcare provider to refer you to Pilgrims' Occupational Therapy team; click here to find out more.
---
Pilgrims Hospices cares for thousands of local people each year, free of charge, during the most challenging time in their lives. They offer care and support in people's own homes, in the community and in their inpatient units as well as running a 24-hour advice line.