Matt's TransAtlantic Way cycle challenge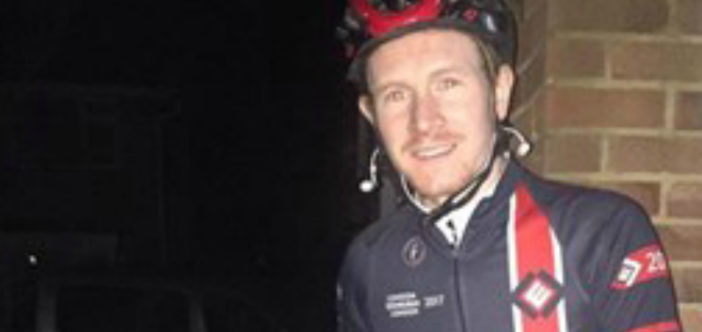 On Thursday 6 June 2019, Matt Seward will join 200 other cyclists as he attempts to ride the TransAtlantic Way; a solo self-supported 2,500km route along the western coast of Ireland. Starting in Dublin, riders head to Derry and follow the coast all the way to Kinsale near Cork.
---
Matt from Broadstairs, who works at his local family printing business, Seaward Copy Shop, is keen to support Pilgrims Hospices. He told us: "I am doing this ride in memory of my dad Roger who passed away last September after his year-long battle with cancer. Dad was 75 years old; he'd always been a fighter, overcoming many illnesses during his life and before he lost his sight he was a keen cyclist himself, raising money for charity.
This is my biggest challenge yet!

Matt Seward
"Pilgrims Hospices were so supportive, they really helped to comfort my dad and the whole family. They respected his wishes and maintained his dignity right to the end so that he could be at home where he passed away with his family by his side. Their support was invaluable.
"You don't truly realise the positive impact and the great work that they do until you need them."
On the ride, Matt is aiming to cycle around 325km each day, sleeping under the stars on some nights and staying at bed and breakfasts on others to catch up with a good night's sleep.
"I have wild camped around the Lake District and Snowdonia, therefore have some experiences to draw down upon. I find that when I am tired every bench, bus shelter or bush looks appealing."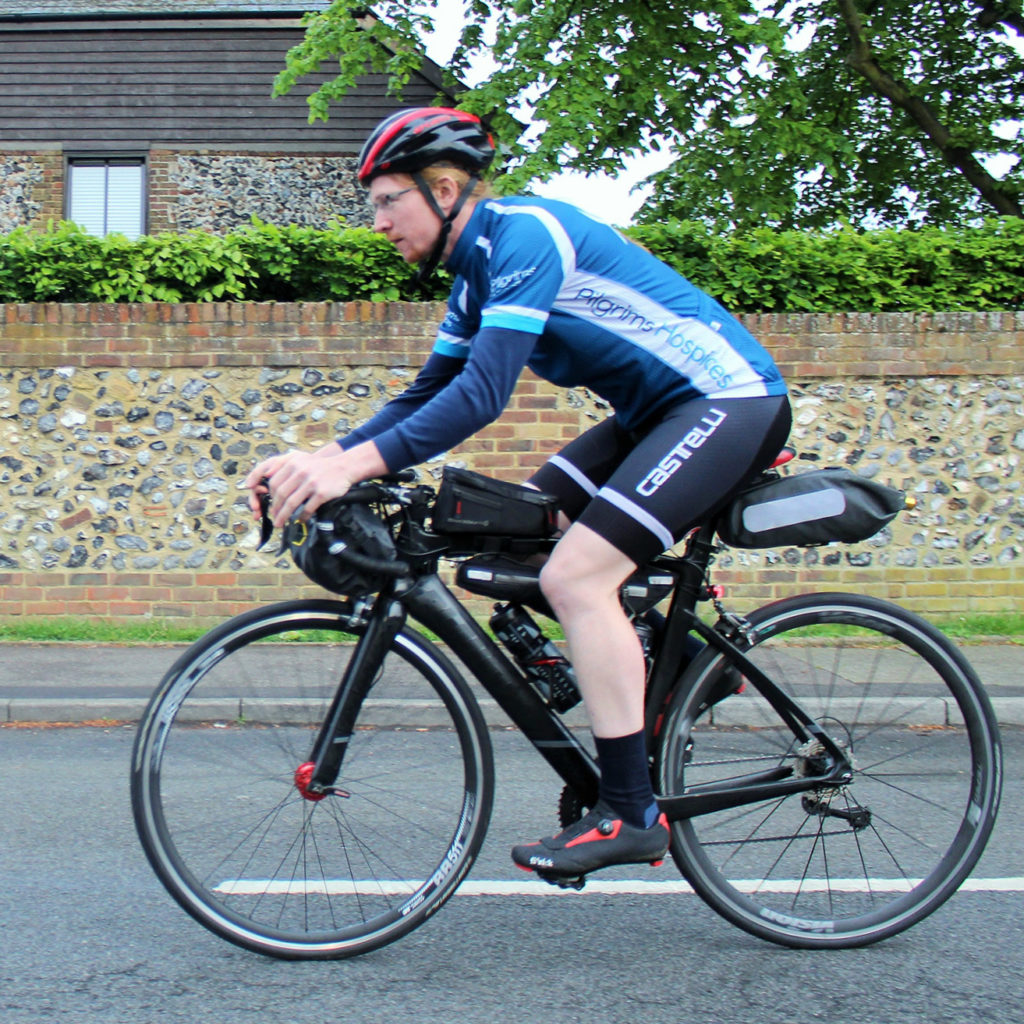 Matt began seriously training for his challenge in January this year, increasing his cycling hours by using an indoor trainer during the winter months. He has completed some overnight rides of around 300km and has been to Ireland to do a training ride around the Ring of Kerry.
Matt told us: "I am a member of Thanet Road Club and I've been doing long distance cycling challenges for the past few years. This is my biggest challenge yet!
"I am cycling around the entire route on my own and unsupported; carrying all of my clothes, sleeping bag and tools with me. I must find places to buy food on the route. In this wild part of Ireland, it can sometimes be 80km between shops!
"Although there is no official cut off time for finishing, there is a finishers party on Saturday 15 June; I hope to make it to the finish by then in time for a Guinness!"
You can help Matt with his fundraising by visiting his JustGiving page.
---
Each year Pilgrims supports hundreds of local people coping with a life-limiting illness and their families. The charity offers a range of services: from end of life care given on its wards to its Wellbeing and Social Programme supporting people after they are diagnosed to live well and stay independent.