Paul and Alfie go the distance for local hospice care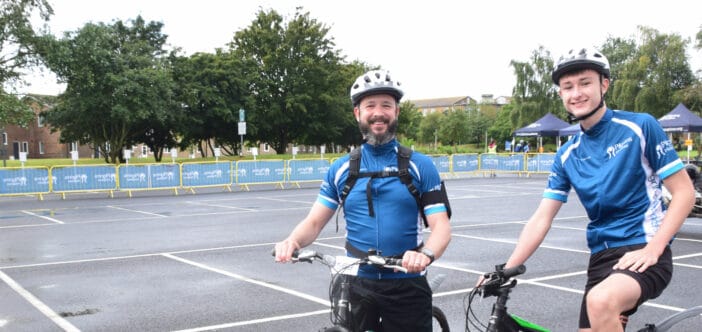 On Sunday 22 August 2021, Paul Maxted and his son, Alfie, from Ashford cycled 50 miles around east Kent, raising more than £700 for local hospice care.
They wanted to support Pilgrims Hospices after the charity cared for two family members – Paul's dad, Robert (Bob) John Maxted, and his father-in-law, Roger (Rog) Thomas Bent.
---
It has been an emotionally challenging year for the family; Bob passed away aged 69 years on 27 June 2021, and Rog died shortly after, aged 74, on 18 July 2021.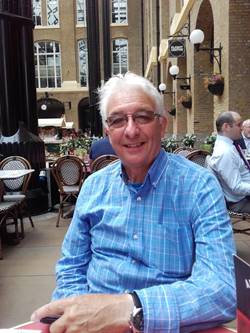 Paul said: "Following long battles with terminal illnesses, we lost my father to cancer and Rog to idiopathic pulmonary fibrosis (IPF) within three weeks of each other; it was devastating, to say the least. The most painful part was watching them both succumb to these terrible illnesses as my wife and I provided care and support. We were lucky to have two such wonderful, loving and inspirational role models in our lives, and we gain some comfort in knowing we carry them in our hearts and thoughts for eternity.
"Pilgrims cared for my dad and Rog both on the hospice ward and at home at the end of their lives. They were superb, providing equipment, personal care and support to them and our family. The staff showed real empathy and understanding; they were never too busy to take a call or give us time to understand what was happening, all the way until the end."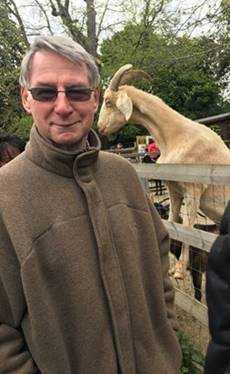 To give back and say thank you, Paul and his son Alfie decided to take on the Pilgrims Hospices Cycle Challenge to ensure that other families continue to benefit from local hospice care.
Paul added: "I'm a keen footballer and runner but cycling isn't my choice of activity! So this was a real challenge for me (and my rear end). I'm so grateful for the support we've received from family and friends; any donation, no matter how big or small, is hugely appreciated.
"Pilgrims made a very sad time easier for both my dad and Rog during their battles, giving us as a family a small piece of comfort knowing that they did not suffer. We want to support Pilgrims so that more people can receive the level of empathy and care we did, both now and in the future."
You can still sponsor Paul and Alfie now that they have completed their challenge by visiting their JustGiving page.
Inspired to get on your bike and fundraise for Pilgrims?
Cycle Challenge returns on Sunday 1 May 2022; register your interest today:
---
Each year Pilgrims Hospices give care and comfort to over 2,500 people in east Kent who are coming to terms with an illness that sadly cannot be cured. The charity support patients to live life as well as possible until the very end, free from pain and distress.