Pilgrims free events offer support for family and friends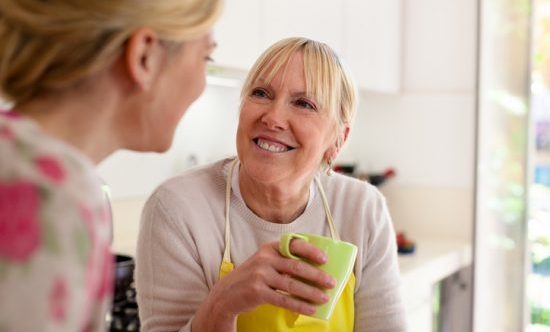 Pilgrims is running a series of free community events at the start of May to support people in talking about dying and death – whether that's friends and family of someone using hospice services, or anyone from the wider community.
The events will take place across east Kent between 8-14 May, which is national Dying Matters Awareness Week.
Wendy Hills, Director of Nursing and Care, said: "We understand that for many people, talking about dying and death can be very daunting. Even if you, or someone close to you, has a terminal illness, it can be difficult to know where to start the conversation. At the same time, every day in east Kent 19 people receive the news that they have a terminal illness and have less than a year to live. That number is rising. So, together, we need to make sure people are given the support they need." She added: "We are so grateful to our community for all the generous support they show us each year. We feel it's really important we are there in return to support those people when they need us. Through these events, we hope to help people make those first steps to talk to one another about their future wishes and to access the local services available."
If you or a member of your family is coping with a terminal illness and you want to know about the full range of Pilgrims services, please click here to find out more.
Pilgrims is offering a range of public events for Dying Matters Awareness Week. All are free drop-in events, so just come along.
Michel Faber poetry reading, 11 May at Keynes College, University of Kent. Michel will read from his collection Undying: A Love Story about caring for and losing his wife to cancer. This will be followed by a panel discussion with University and Pilgrims staff. Doors open at 6pm and the reading will start at 6:30pm. Places can be booked here, by calling 01227 812616 or emailing education@pilgrimshospices.org.
Death Café, Saturday 13 May at the Ann Robertson Centre. Book by calling 01227 812616 or emailing education@pilgrimshospices.org.
Advance Care Planning sessions, May 2017 at all three hospice sites. These drop-in sessions are 

to help people plan quality care towards the end of life. They're also useful as a tool anyone can use to express their future wishes. 

All are welcome, including Pilgrims patients, carers, family, friends and members of the public.
This year's theme for Dying Matters Awareness Week is #WhatCanYouDo. It looks at ways people can be more active in planning for dying and death and helping support others in times of grief and bereavement, whether they're friends, family or in the wider community.
Look out for more on the Pilgrims website and on our Facebook and Twitter. 
Share your stories and pictures using the hashtag #WhatCanYouDo.