Pilgrims Hospice Thanet awarded 'Good' rating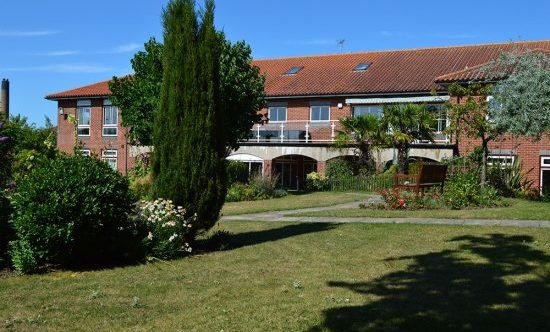 The Care Quality Commission (CQC) has awarded Pilgrims Hospice in Thanet a 'Good' rating across all areas – praising the team there for providing a safe, 'homely' and supportive environment; with compassionate care and a culture of team work.
The inspection took place on 15 and 16 June 2017, with the independent health regulator rating Pilgrims Hospice Thanet based on its levels of safety, effectiveness, how caring the service us, its responsiveness and leadership. The hospice, which is based in Margate, is one of three sites in east Kent run by Pilgrims Hospices.
Cate Russell, Pilgrims Chief Executive, said: "I'm delighted to share the results of this inspection, it is a great achievement. Each and every day our staff work tirelessly to successfully deliver on our promise to local people living with a terminal illness so they can access the extraordinary care and comfort they deserve."
We are truly proud of the hard work and professionalism of all our staff
She added: "We already know from national benchmarking that the services we provide here are excellent in all areas. From the quality of care, to the growing diversity of our services to meet the community's changing needs. We are truly proud of the hard work and professionalism of all our staff as they continue to focus on delivering the very best care."
The CQC found that people felt safe receiving care from the hospice, there was a 'homely atmosphere' with staff treating people with 'genuine kindness and respect' and said people were placed 'at the heart of the service'. Staff, they said, took time to understand and respond to each person's individual needs and those of their family.
Other key achievements highlighted were: confidence in the management team from staff, clear clinical governance, effective safety processes and 'appropriate medicines management'.
Key achievements were: confidence in the management team, clear clinical governance and effective safety processes.
Added Cate: "Pilgrims vision for 2020 is an ambitious one: we are always striving to improve our care, raise our already high standards, develop new skills, and reach more people. This is an important stepping stone on that journey."
Extracts from the CQC report:
"The care is second to none." Patient
"I was so scared of the word hospice but I could not fault anyone. Nothing is too much." Patient
"The place is definitely well managed, there is a great atmosphere here." Patient
"The staff are lovely here, they give me real dignity." Patient
"It's not about managing death, but also managing life." Staff member
"All the staff we spoke to spoke positively of the culture in the hospice and of the support that was offered." Inspector
"It's all about teamwork." Staff member