Bouncing into spring with Pilgrims Lottery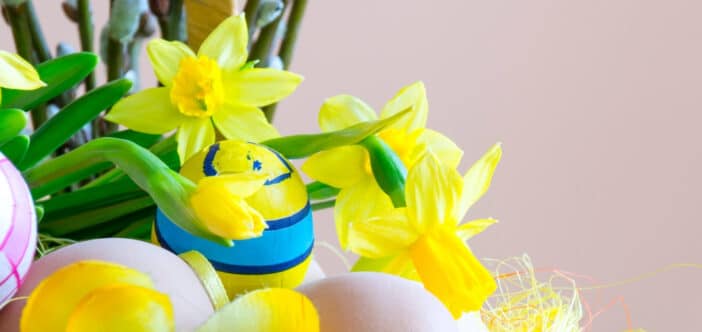 Pilgrims Hospices Lottery raises vital funds for hospice services each year. It offers a fun and simple way to help Pilgrims support local people who are living with an incurable illness.
Shiralee Riddell, Lottery Manager, shares news and updates from the Lottery team and explains how our Lottery members make a difference.
---
Spring has definitely sprung, and I'm sure we are all looking forward to the longer, lighter days ahead and enjoying the sights and sounds that spring brings.
It has been another busy year for the Pilgrims Hospices Lottery team and we are on target to raise an incredible £1.2m thanks to your amazing and unwavering generosity and support. Thank you!
We've sent out winners cheques to over 5,500 lucky people in our local community this last year, and amongst the many winners we've seen a £15k rollover winner!
Our 40th celebratory draw raised nearly £57,000 and we've sold 969 scratch cards. You've surprised 131 wedding guests with Pilgrims Hospices Lottery wedding favours and gift vouchers, and 147 lucky loved ones received our Christmas gift vouchers. 1,347 of you have taken out additional entries or joined since April 2022. This is amazing, and all the more impressive in these increasingly difficult times; thank you.
It's a real privilege for us to know that we are a part of your lives, celebrations and festivities. Your support makes such a difference to the lives of many people in the local community; your friends, neighbours, relatives and loved ones could all benefit from the vital services our wonderful care teams are able to provide because of your kindness.
Did you know that…
A year's Lottery membership could pay for a one-to-one bereavement counselling session

The purchase of a book of 40th celebratory draw tickets helped pay for an in-patient's meals for a day

Christmas gift vouchers bought for loved ones helped provide over 200 pamper sessions for our patients
How do we raise such a fabulous amount of money – over £1 million every year?! We think one reason could be that whilst many charity lotteries have increased their entry cost, we've retained many of our loyal supporters (some joined in 1996, the year Pilgrims Hospices Lottery began) by choosing to keep our weekly entry cost to just £1. You're then able to choose how much you would like to give. You can have more than one entry into our weekly draw, which is great news for you as you can increase your chances of winning, and even better news for us as we raise even more funds to help provide our compassionate care. A real win win!
If you aren't already a member of our weekly Lottery draw, you can join using your preferred payment method; join online or call our friendly team on 01227 379 741. You'll receive confirmation and your membership numbers in the post. As soon as your payment is received, you're in the draw and will continue to be all the time funds are in your Lottery account.
There are 106 guaranteed weekly prizes plus a rollover, which has to be won at £20k. You've got to be in it to win it! From then on, just sit back and wait for your winning cheques to be mailed out you, no need to claim – but if you would like to check, the winning numbers are available on our website every week.
To buy our scratch cards, simply go into your local Pilgrims charity shop or Pilgrims Hospice and they are available to buy at the till. You could win £1,000!
For gift vouchers and wedding favours, simply call us on 01227 379 741 or click here, where you will also find full T&Cs and additional information.
Don't forget, you can join or take out additional entries online, too.
You must be 16 years of age or older.
If you'd like any more information, email lottery@pilgrimshospices.org; we look forward to hearing from you.
Best wishes and thank you again for all of your support.
We couldn't do it without you!
Shiralee
Pilgrims Hospices Lottery Manager
---
Pilgrims Hospices cares for thousands of local people each year, free of charge, during the most challenging time in their lives. They offer care and support in people's own homes, in the community and in their inpatient units as well as running a 24-hour advice line.