#PilgrimsLife: Colin shares his skills and knowledge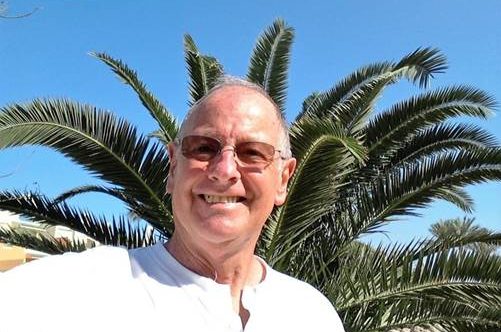 Meet Colin, who has a background in electrical and engineering work and now shares those skills for the good of the hospice.
Steve is one of thousands of Pilgrims volunteers who support every aspect of the charity's work to make a difference for local families.
Hi, my name is Colin Page. I'm now classed as an OAP, but having come from an electrical and engineering background I find it hard to sit about doing nothing.
So around five years ago I visited the Ashford hospice with a bag of coins to donate to this worthy cause. While I was there I enquired about donating my skills as a handyman. After all, 63 years of experience that could benefit the hospice and all the wonderful people who work there while keeping me active seemed to be a good deal.
We are all working together for one vision – to meet patient's needs.
So now I assist the hospice team and staff in practical areas where needed. I share my knowledge for the benefit of others as knowledge does not come cheap and the hospice is very dependent on donations.
Every little helps Pilgrims Hospices continue doing the wonderful work they do in caring for the people they look after. Volunteering is a great experience, with great people all working together for one vision – to meet patient's needs.
Every hour and every minute of volunteering for Pilgrims Hospices is hugely valued and goes a long way for the people needing our care.
Our volunteers play a part in every aspect of life in our hospices. They offer support, skills, kindness and care. They raise money, and can be a friendly face helping in our shops or working on our receptions. By generously giving their time, volunteers support our staff as they work to provide the outstanding levels of care for which we are well known.
If reading about Pilgrims huge community of volunteers has inspired, find out more about our current volunteering opportunities. You can also download our fundraising pack here.
If you're already volunteering for Pilgrims, share your story with us on Twitter using the hashtag #PilgrimsLife.
Together we can make a difference for the thousands of people who depend on Pilgrims services across east Kent every day of the year.
Volunteers' Week is an annual celebration of the fantastic contribution of the millions of people who volunteer in their communities across the UK. This year it's taking place from 1-7 June.