#PilgrimsLife: "Simple things can have a big impact"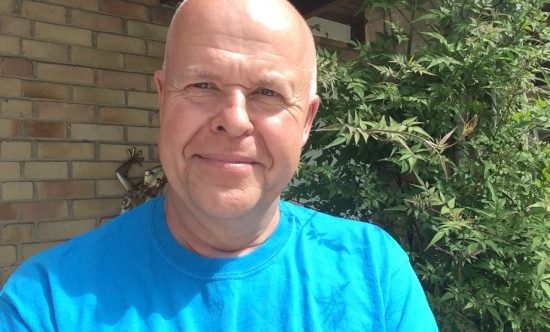 Meet Steve Turner, who started volunteering to fill his time in between job hunting and hasn't looked back since.
Steve is one of thousands of Pilgrims volunteers who support every aspect of the charity's work to make a difference for local families.
Here, Steve shares his volunteering story.
About three years ago a lot of things happened in my life: redundancy, the end of being a full time carer, and permanently relocating back to Kent from London. I suddenly found I had lots of spare time to fill. Not one for sitting around, and knowing that job opportunities were few and far between, I decided I'd like to do something useful and rewarding with my time. Pilgrims was the first organisation that I came across that was looking for volunteers. I applied to offer my skills, time and experience, and, after undergoing the recruitment process, was welcomed on board.
Initially I did a lot of admin support work as part of the volunteer coordinator team. Nowadays, I mainly do shifts on reception at the Thanet hospice. I really enjoy being part of a dedicated team of volunteers who make a huge difference and contribute to the care of patients. The opportunity to support families in a variety of ways, and at a difficult time for them, is very rewarding. I find it's the simple things – a smile, a kind word and making endless cups of tea – that can have a big impact.
It's a privilege to be part of a remarkable team.
I always tell people that Pilgrims is a great place to come and volunteer. You get as much out of it as you put in. Yes, there is sadness and tears but there's also fun and laughter. The genuine care and compassion shown to patients and their families by the medical and support staff, along with our huge band of volunteers, makes it a privilege to be part of a remarkable team.
Pilgrims has given me several opportunities to share my skills and experience, whether that's on reception, in the office or at events. I've met and worked with so many nice people and made lots of new friends who would never had come into my life if I had not come to Pilgrims. Although I now have paid employment outside Pilgrims, I can't imagine a time when I am not reporting for reception duties!
Every hour and every minute of volunteering for Pilgrims Hospices is hugely valued and goes a long way for the people needing our care.
Our volunteers play a part in every aspect of life in our hospices. They offer support, skills, kindness and care. They raise money, and can be a friendly face helping in our shops or working on our receptions. By generously giving their time, volunteers support our staff as they work to provide the outstanding levels of care for which we are well known.
If reading about Pilgrims huge community of volunteers has inspired, find out more about our current volunteering opportunities. You can also download our fundraising pack here.
If you're already volunteering for Pilgrims, share your story with us on Twitter using the hashtag #PilgrimsLife.
Together we can make a difference for the thousands of people who depend on Pilgrims services across east Kent every day of the year.
Volunteers' Week is an annual celebration of the fantastic contribution of the millions of people who volunteer in their communities across the UK. This year it's taking place from 1-7 June.