Raffles' recipe for a Magical Christmas Superdraw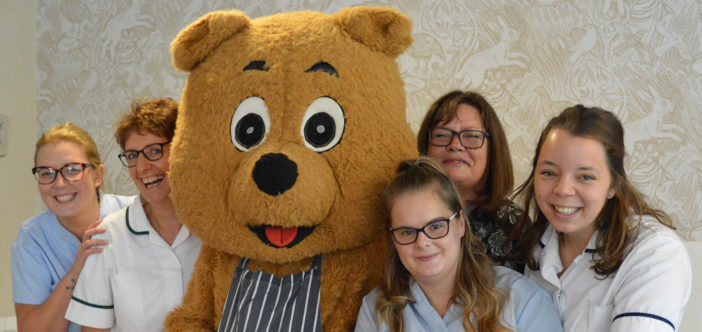 The Magical Christmas draw tickets have landed at homes across east Kent, express delivery!  The last six draws have raised an incredible £500,000 for vital care locally. Good-hearted supporters will often go to amazing lengths to raise funds for their much-loved local hospice charity. Pilgrims Hospices Christmas draw tickets are just one way that you can help from the comfort of your armchair.
---
There are 13 super cash prizes to be won in this year's draw, which will take place on Thursday 13 December. Winners will receive their prizes in good time for extra Christmas treats. All responses received within 30 days will also be in with a chance of winning a £50 M&S gift voucher.
Shiralee Riddell, Pilgrims Lottery Manager, said: "Every year we are very grateful for the generosity of our Superdraw supporters. The response to our special festive draw is so positive; every ticket purchased will make a huge difference to someone who needs Pilgrims' care."
The hospices will be busy over the Christmas period, helping our patients and their families to share precious time together. Every £12 raised by the Magical Superdraw tickets will provide a special Christmas meal for someone who is being cared for on our wards during the festive season.
Every year we are delighted with the response to our special festive draw.

Shiralee Riddell, Pilgrims Hospices Lottery Manager
The charity needs to raise £11 million each year to maintain the services and care for local people and is committed to improving and developing its services to proivde better care for people in the local community.
"Pilgrims Magical Christmas Superdraw is just one of the ways you can help us achieve this massive sum. Your support really does help to create magical moments for those in our care and their families. Thank you for your amazing support", added Shiralee.
If you haven't received your tickets or wish to buy some or order additional tickets, please email magicalchristmas@pilgrimshospices.org or call Shiralee on 01227 379 741 today.
---
Each year Pilgrims supports thousands of local people coping with a life limiting illness and their families. The charity offers a range of services: from end of life care given on its wards, to its Wellbeing and Social Programme supporting people after they are diagnosed, to live well and stay independent.