Robyn and Josh's Sri Lanka trek for Popski raises £1,600 for Pilgrims Hospices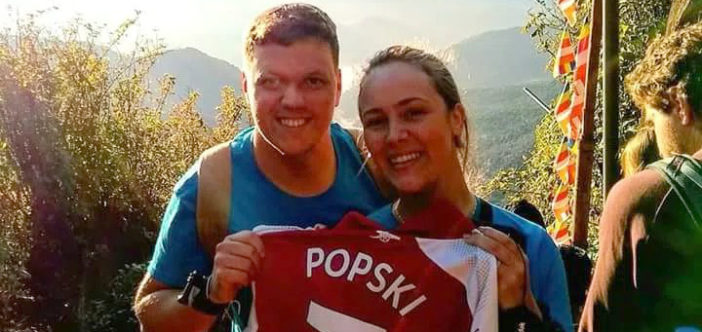 For their honeymoon, Robyn (27) and Josh Bennett (26) from Maidstone decided to take on an epic challenge by hiking Adam's Peak mountain in Nallathanniya, Sri Lanka to raise vital funds for Pilgrims Hospices. The newlyweds trekked in memory of Robyn's dad, Jason Schafer, who was cared for at Pilgrims Hospice Ashford in December 2017, aged 46. Here, Robyn shares their story and how they've raised an incredible £1,600 for Pilgrims Hospices.
Josh and I married at Westenhanger Castle near Hythe on 3 August 2017. Dad actually picked the venue as he knew we wanted to get married outside, and a customer on his postal round suggested it to him. He was by our side every step of the way; from helping us to organise, plan and run around, he made sure that our day was perfect. Just a few weeks later Dad was diagnosed with bowel cancer, so we put off booking our honeymoon because we were so worried about him. Although his initial treatment went well, on 7 December 2017 he was referred to Pilgrims Hospice Ashford for 24-hour care. Even in the last weeks of his life he was telling me to book our honeymoon and that Josh and I still had to go, but I just couldn't bring myself to do it. After he passed, I knew then that I had to do it for Dad; so when we heard about the Adam's Peak trek it seemed fitting to raise money for Pilgrims in his memory.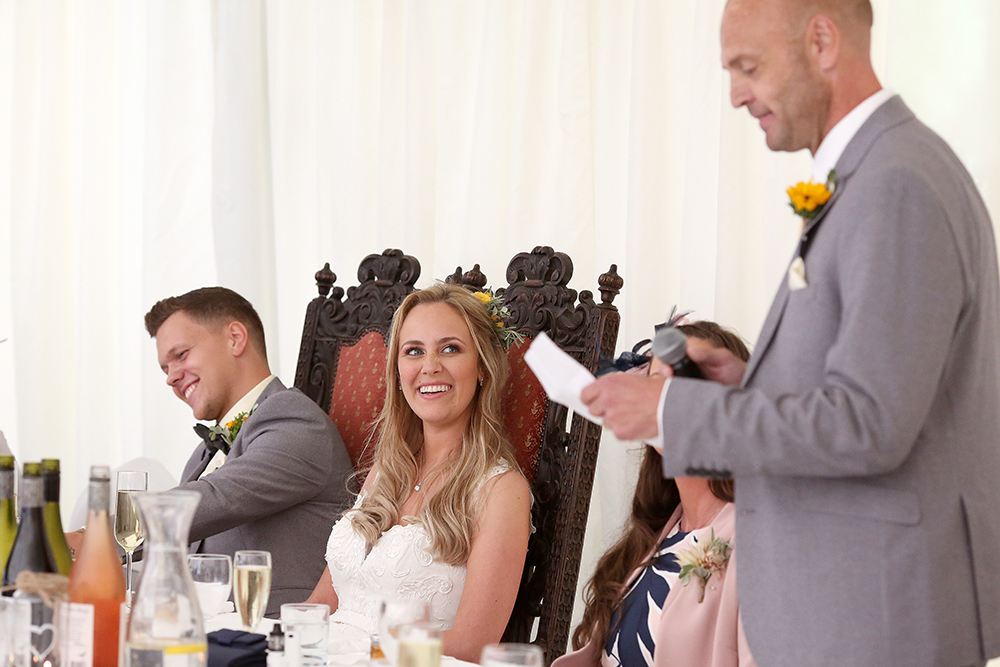 Dad was a wonderful person; an amazing dad, son, brother, husband and friend. He absolutely loved his job as a postman in the village of Capel-le-Ferne, and would often tell me stories about things he'd done – people he'd helped just by talking to them, or calling someone an ambulance when they were in need. When the parish council wrote a lovely Facebook post about Dad and the comments started pouring in, it made me realise that he was not just my hero but many other peoples', too. From welcoming people to the village and making them feel at home, to comforting them when they lost a loved one or a pet, jumping 7 ft fences to help the elderly when they'd fallen over or just popping in for a cuppa – I know that the people of the village will miss him ever so much, as will all of his friends at the Royal Mail who adored him.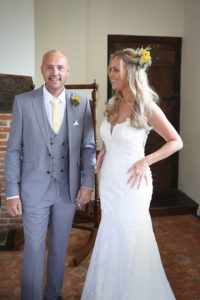 Dad expressed to us a couple of weeks before he passed away that if people wanted to give anything, he would like them to donate to Pilgrims so they can help others in need. The Pilgrims nurses gave him amazing care, making him feel safe and special – and that's exactly how they made us feel, too. We were confident that, in their care, Dad was being treated with respect and dignity. They were always smiling, happy, laughing and joking with him. They managed his pain to the best of their ability, bringing him what he needed when he needed it; it was the best we'd seen him cared for since he'd been diagnosed. Although I wasn't there all the time, I imagine that he was quite fun and cheeky with the nurses as that was always in his nature; he loved to love people and people loved him.
On Christmas Day the hospice staff decorated the dining room with festive decorations, laid out crackers and made everyone a wonderful Christmas dinner and pudding. Josh and I got Dad an Arsenal football shirt with 'Popski' printed on it as that's what we called him, and he wore it that day. It truly was a special day, and Dad got his wish to spend his Christmas surrounded by family. Pilgrims do an incredible job, and they should be recognised for the extremely physically and emotionally hard work that they do.
The Pilgrims nurses gave Dad amazing care, making him feel safe and special – and that's exactly how they made us feel, too. We were confident that, in their care, Dad was being treated with respect and dignity.


Robyn
In March 2018 we took on our Sri Lanka trek for Pilgrims. Our fundraising target was £1,000 but thanks to the generosity of family, friends and work colleagues we raised £1,600, so we're over the moon and know that Dad would be super proud. Josh also baked cakes and sold them to family and friends for £5 each; his speciality was a Sicilian lemon and blueberry cake with lemon curd and fresh cream, which went down a treat!
We started our trek up the mountain at 2am, arrived at the top by 5.45am to watch the sunrise and were down at the bottom by 9am. In total it's 6,000 steps up and 6,000 steps down and the mountain is 7,359 ft tall so it's really tough on legs and knees, but it was so worth it for the beautiful views and amazing feeling knowing we'd achieved something for a great cause. We took Dad's Arsenal shirt to the top of the mountain with us, and as the monks played their drums we watched the sunrise above the clouds. We felt a huge sense of achievement and peace. It was absolutely beautiful and well worth the aching legs to raise money for Pilgrims in memory of a very special man, our Dad. We hope that the money we've raised can help other families like ours when they need it the most.
If you're feeling inspired by Robyn and Josh's story, Pilgrims offer an amazing selection of overseas challenges each year so you, too, can go the extra (air) mile for local hospice care:

Planning a different challenge? Contact your local fundraising team to let us know all about it so that we can support you.
---
If you or someone you know is coping with a life limiting illness and you think you may benefit from Pilgrims free services, talk to your GP or Healthcare Professional about your options or click here to read about our Wellbeing and Social Programme.