Rosemary shares a Hospice at Home experience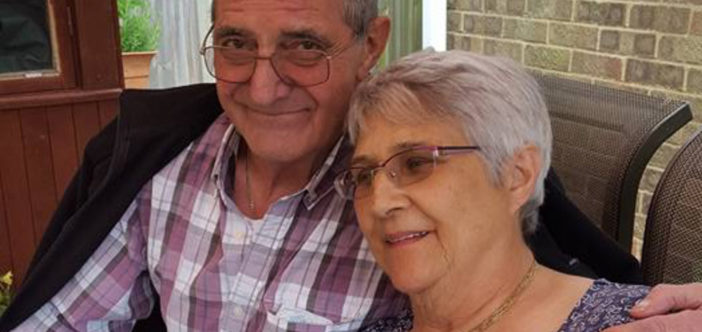 Rosemary Lamb shares her experience of Pilgrims Hospice at Home services from her home in Herne Bay.
My husband William, or Bill as he was always known to everyone, was 74 years old when he passed away earlier this year.  After many years coping with chronic restrictive pulmonary disease (CRPD), Bill's health deteriorated, he spent more time in hospital, and after being admitted in December 2017, was referred to Pilgrims Hospices for more tailored support.
We came along to Pilgrims Hospices to meet with the Community Team, here we gained a greater knowledge of the services that could help Bill to manage his symptoms and help him to stay independent for as long as possible.
His wishes were to remain at home with family in his final days, this was made easier with the support of the Hospice at Home Team from Pilgrims.
Bill, a local milkman and tradesman who was born and bred in Sturry near Canterbury.  I was a dental receptionist from Canterbury, we met while walking through the old bus station at Canterbury and our journey began right there.  We were married for 54 years and apart from a few years living in Herne Bay, we raised our family of three daughters Jane, Julie and Sharon in Sturry.
We used Pilgrims Therapy Centre that offered breathing and relaxation classes amongst many others.  Going to the hospice had a comforting feel, just like home, with a lounge to relax and meet others who were being supported by the charity.  It was never a place that held any fear for us, everyone was there to help us make positive decisions and there was never a doubt that Bill's care and wellbeing was of the highest priority for everyone we came into contact with. We never considered the hospice, as a place to die, more as a place to share our experiences and benefit from the wonderful care team and their depth of knowledge and experience.
They had a natural understanding of what Bill needed along with supporting me and the family as his carers.

Rosemary.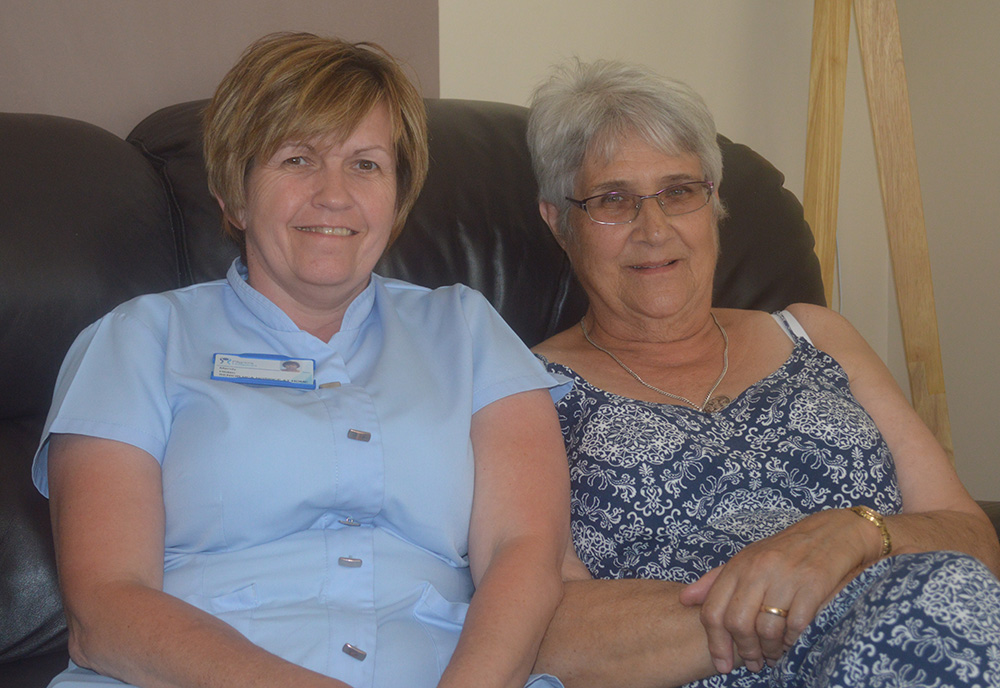 I attended Carers Days at the hospice, which gave her an opportunity to meet other people coping with similar situations.  It definitely helped me feel more confident, knowing there are so many others who felt the same.  Talking really helped.
I attended relaxation classes with Bill and almost had to pinch myself, I was so close to falling asleep, it was marvellous.
As Bill became housebound the Hospice at Home team were wonderful, helping to manage Bill's everyday needs, keeping him smiling and also supporting me with their kindness, nothing was too much trouble.
They had a natural understanding of what Bill needed along with supporting me and the family as his carers.  Mandy from the Hospice at Home Team helped to organise a hospital bed for our home when Bill became bedbound. The Hospice at Home visits were welcomed by both of us, we felt supported and care for, he was so much, he was so much happier, relaxed, at ease and was treated with dignity and respect in every instance.
We, as a family, felt the services given from the charity were fantastic and thank them for helping to make Bill's days at home very precious to all of us.
---
Each year Pilgrims Hospices charity support hundreds of local people coping with a life limiting illness and their families. The charity offers a range of services: from end of life care given on its wards, Hospice at Home, Community Care and its Wellbeing and Social Programme, supporting people after they are diagnosed, to live well and stay independent.