Sarah's seaside half marathon for Pilgrims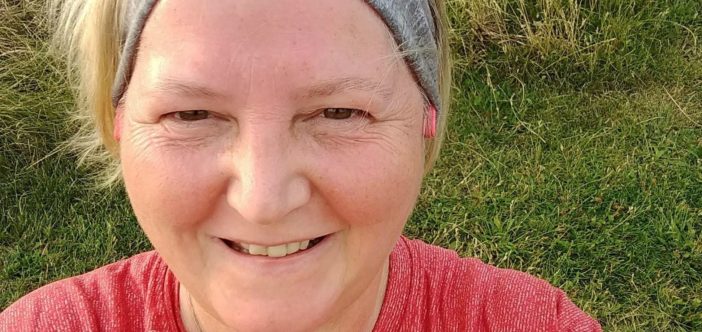 Sarah Stirrup from Whitstable will run the Brighton Half Marathon in aid of Pilgrims Hospices on Sunday 23 February 2020. As a Research Nurse for the charity, she understands how vital fundraising is to keep local hospice services available to those in need.
---
Although not always a natural runner, Sarah has grown to love it and is now a member of the Speedy Pluckers running club. She said: "When I started the 'park bench to parkrun' challenge 18 months ago (crying at the top of the second hill for the first three weeks!) my aim was to be able to walk or run 5k at Whitstable parkrun every week. Little did I know that I'd go on to not only love parkrun and join my local running club, but also enter a half marathon. Oh, and become known as 'Speedy Barbara' (of course, the joke is that I am still very slow!)".
My mantra has become 'seize the day' so that I make the most of my own life. When I run, I hold in my heart all the people I've known who are not here to run with me.

Sarah
As well as generating vital funds for Pilgrims, Sarah feels strongly about raising awareness of the compassionate care it provides to local people.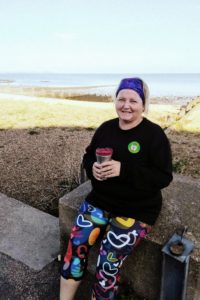 She continued: "As a nurse, I've known lots of people cared for by Pilgrims. The charity does so much, and not just at the very end of a person's life. It looks after families, helps people to manage their symptoms and offers support through its Therapy Centres, physiotherapy, counselling and so many other essential services.
"Pilgrims is also at the forefront of palliative care research. Research into how we look after our patients and provide symptom control is really important, ensuring the care they receive is evidence-based."
Leila Ilkhan, Community Fundraising Manager, said: "We really appreciate supporters like Sarah who take on charity challenges to raise vital funds for Pilgrims. It is because of their commitment and effort to training and fundraising that we can be there for patients and families who need us, for as long as they need us."
Sarah is being supported in her fundraising by family and friends, including her partner Tony and two children Magda and Nat. She added: "As a charity, Pilgrims receives most of its income from fundraising, so it's important that we all do what we can. I play the hospice Lottery too, though I haven't won yet! There are so many opportunities to get involved and raise money or volunteer.
"As well as raising funds towards Pilgrims' vital work, I'd like to gain more exposure for the work we do here. Pilgrims supports people with a life-limiting illness to live the best life they can in the time they have left. I think we can all learn from that. My mantra has become 'seize the day' so that I make the most of my own life. When I run, I hold in my heart all the people I've known who are not here to run with me.
"I'd love it if I inspired others to take on a challenging event and change their lives – if I can do it, anyone can!"
If you'd like to support Sarah, visit her JustGiving page to donate.
You can also follow her on Instagram @speedy_barbara and follow the Pilgrims Hospices Research team on Twitter @PHEKResearch.
Feeling inspired?
Check out the Pilgrims events calendar and find an event or challenge to sign up for or learn more about other ways you can get involved.

---
If you or someone you know is coping with a life limiting illness and you think you may benefit from Pilgrims free services, talk to your GP or Healthcare Professional about your options or click here to read about our Wellbeing Programme.