Small changes make a big difference to compassionate care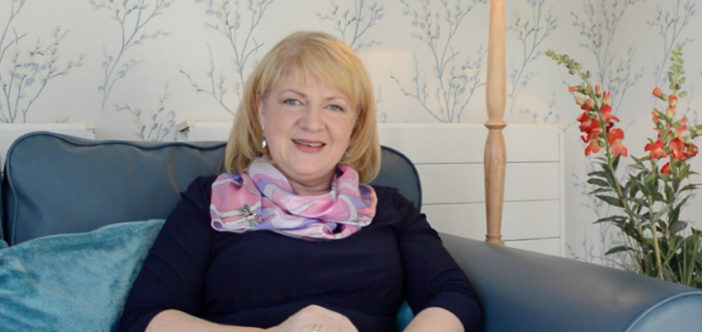 We're delighted that our Compassion Project with East Kent Hospitals has received national coverage on BBC Breakfast and BBC South East. Here, Pilgrims Chief Executive Cate Russell shares why it's such an important initiative in east Kent.
It's great to see news of Pilgrims Compassion Project with East Kent Hospitals has people talking this week.
At the heart, this partnership is to promote dignity, respect and compassion at the end of life – something that's central to Pilgrims mission.
The idea grew from a concept championed at Hospice UK's national conference by hospices around the UK, including Saint Francis.
We began developing our own programme for east Kent in 2016. We started by creating our small 'Compassion Symbol', based on the Pilgrims Hospices logo.
A discreet way to encourage conversations
The idea is that the symbol can be displayed discreetly on hospital wards when a person is expected to die within the next few hours, days – or when a person has just died. It's used as a gentle way to encourage an atmosphere of quiet and respect at this significant time for families.
All hospital staff, clinical and non-clinical, who come into contact with patients and families at this incredibly difficult time are given training by Pilgrims nurses and the hospital's own end of life care experts in the use of the Compassion symbol. Staff are encouraged to see this as part of the normal ward routine and culture when caring for patients and their families.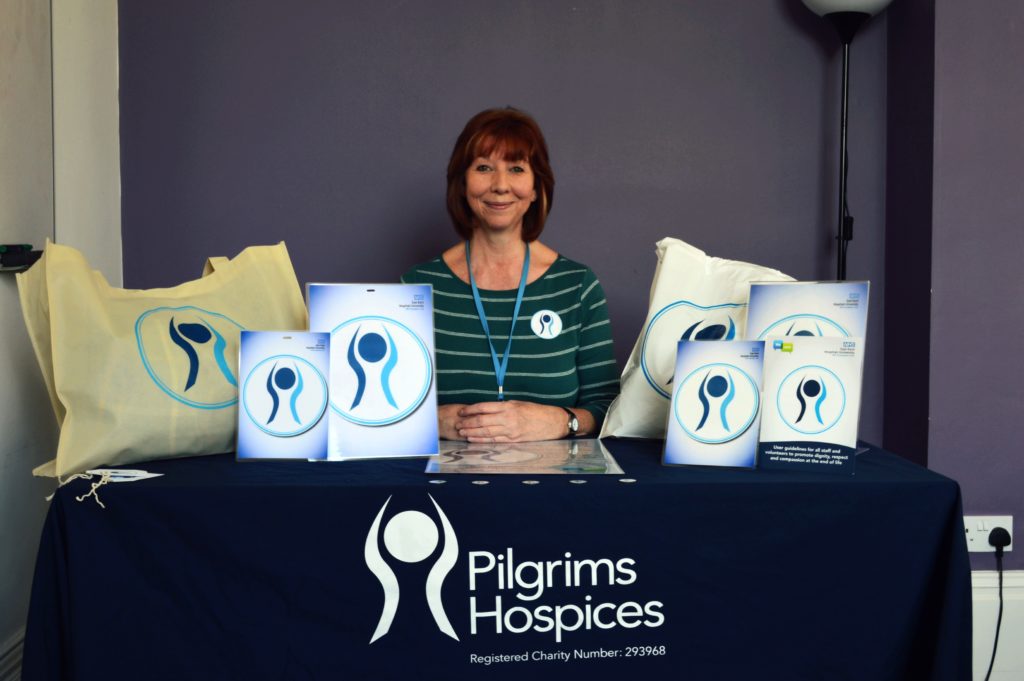 Why is this necessary? All hospitals have a raft of end of life training in place for their staff but this is a unique chance for them to partner up with our hospice nurses. Pilgrims nurses deliver end of life care 24/7 and can be a great source of knowledge and support in caring for patients and families. The project also extends training to non-clinical teams so they are aware of the impact that simple small acts of kindness can have on creating the very best experience possible for families at the bedside when someone is dying.
Talking about death and dying is, naturally, still something we find hard to do even in today's society. For some, even the idea of a discreet symbol to say someone is at the end of their life is not something they feel comfortable thinking about; this is exactly why we feel projects like this are needed – to help make some of those conversations easier.
One of the hardest things for families who are coping with the impact of caring for a dying relative can be talking about what's happening; knowing what to say and do. Used at the right time and by trained staff, the Compassion symbol can be used as a soft and discreet ice breaker to start off some of those conversations at a time that's right for individuals so they know there is support available if they want it. The symbol is only ever used if the patient and their family has given their consent, and the feedback we have been getting from families is that it has made a real difference to their experience
A subtle reminder for hospital staff
As important, perhaps, is the fact that the Compassion symbol acts as a subtle reminder to staff in hospitals who may be going about their working day – clinical and non-clinical – to be sensitive when encountering people who may be grieving or distressed.
Influencing the end of life experience of more people
Each year Pilgrims Hospices gives hands on care and support to more than 2,400 people with an incurable illness, and their families and friends. We support people wherever they need us – on our wards, in our Therapy Centres,  in patients' homes and in community settings like hospitals and care homes.
While we have a duty to offer hands-on hospice care, Pilgrims Hospices is also committed to having a positive impact on the experience of end of life care for as many people in east Kent as possible. To achieve this it's vital that we work in very closely with other health and social care providers – including hospitals. This project came from that desire.
Since being piloted on 9 east Kent hospital wards back in May 2017 we have seen the Compassion Project's momentum grow. From small beginnings during the piloting phase, to reaching more than 880 staff on 50 clinical and non-clinical wards across east Kent.
I hope that, with some of the conversations this week about the Compassion Project, its reach will continue to grow so that together with hospital staff we can continue to be there for the next family that needs us.
---
If you or someone you know is coping with a life limiting illness and you think you may benefit from Pilgrims free services, talk to your GP or Healthcare Professional about your options or click here to read about our Wellbeing and Social Programme.