The award-winning Pilgrims Hospices Cycle Challenge is back on Sunday 1 May 2022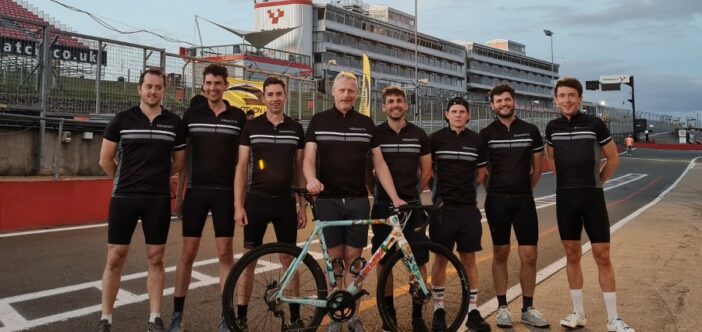 Get on your bike to explore the beautiful and varied countryside of east Kent alongside friends, family and cyclists of all abilities. Whether you're a new or seasoned cyclist, the sense of achievement will be the same – going the extra mile and knowing you've made a difference for Pilgrims Hospices and the people we care for. With over £1 million raised since 2010, the Cycle Challenge is a firm favourite and we look forward to you riding with us this year!
Eight colleagues from Faversham-based design company, Ideaworks, will be testing their pedal power by taking on the challenge to raise funds for local hospice care. Doug Wood, Design Director, told us, "Pilgrims is a well-respected and much-loved local charity; we are very proud to fundraise on their behalf. My wife's nan and also a best friend have both received care at the Canterbury hospice; I know from this personal experience how important the charity is to our local community.
"We are raising money to help the charity to continue providing end-of-life care for all those who need help in east Kent. We opened a team JustGiving page and have received almost £750 of sponsorship to date, so a huge thank you to everyone who has kindly donated to support our team's efforts on behalf of Pilgrims Hospices.
"Our team is made up from colleagues working across the county. We're working remotely, therefore we've been training in our own locations but looking forward to some team rides in the run up to the event.  Some of us are more polished cyclists than others, with some more occasional riders, although we are all very committed to completing either the 100 or 125 miles on the day."
Pilgrims is a well-respected and much-loved local charity; we are very proud to fundraise on their behalf

Doug Wood – Ideaworks
Doug explained: "We have ridden in a Brands Hatch Cyclothon in the past, and we're ready to go, kitted out with our Team Ideaworks cycle jerseys, please look out for us!"
If you would like to support the Ideaworks team with their fundraising for Pilgrims Hospices, you can donate here.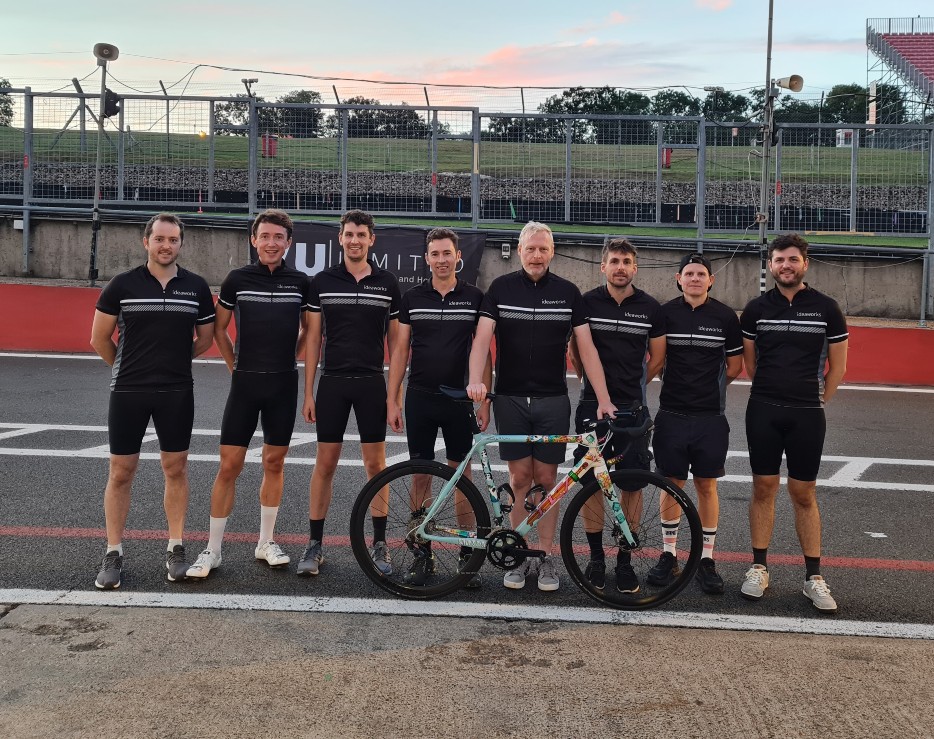 Robert Grew, Events Manager at Pilgrims Hospices said: "It's fantastic to see teams of friends, family and colleagues such as Ideaworks jumping on their bikes to take on the Cycle Challenge in support of hospice care. Their support is so important to the care we're able to provide our patients. The Cycle Challenge is well-loved by our community and we're delighted that over 50% of event places have been filled already!"
If you'd like to be one of 1,000 cyclists taking part in Kent's biggest charity bike ride, you can register here.
Ride it your way by choosing one of five ride distances and routes, 30 – 50 – 75 – 100 or 125 miles with all routes starting from, and finish at, the Pilgrims event village at the University of Kent near Canterbury.
Pilgrims Hospices without the kind sponsorship of the following organisations: Kent Sport – University of Kent, Biketart, Barretts and London Array.
Please visit www.pilgrimshospices.org/get-involved/ you will find information on walking, hiking, running and community fundraising events.
---
Each year, Pilgrims Hospices provide care and comfort to thousands of people in east Kent who are coming to terms with an illness that sadly cannot be cured.  The charity support patients to live life as well as possible until the very end, free from pain and distress.