Time to Create: World Space Week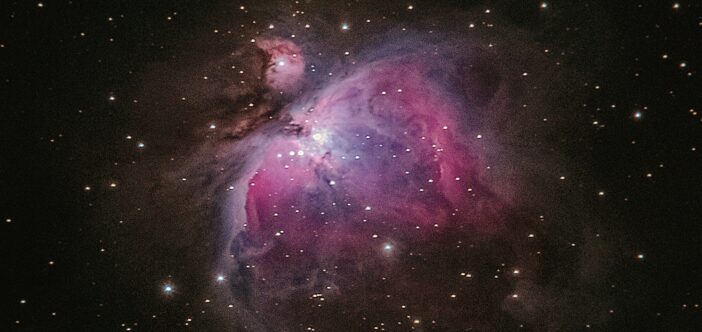 Inspired by World Space Week, we got creative with chalks, oil pastels and glitter to make beautiful space scenes.
---
It can be a challenge to get the creative ideas flowing; in our Wellbeing groups, we like to use a theme to help with this. Using images of planets, nebula and stars as a starting point, we began working on black card to develop participants' own artistic interpretations of space.
Using black card enables the pastels and chalks to really jump off the page, creating a colourful and magical representation of space. The great thing about an activity like this is that it can be as abstract or as real as you like; there is no right or wrong way to begin your design.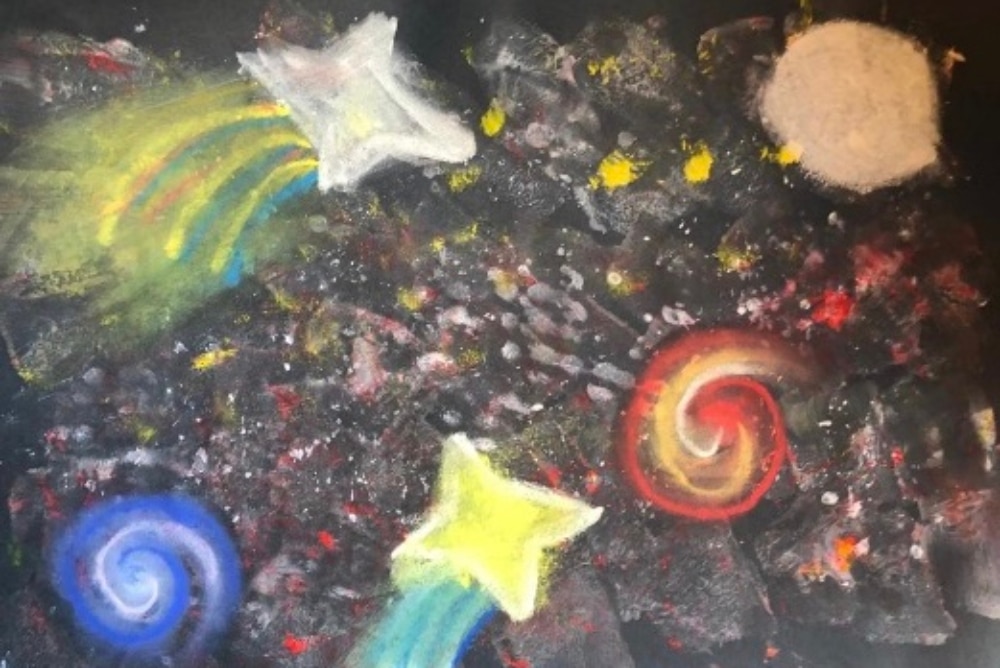 Let's get crafty
What you'll need
Glitter
Scissors
PVA glue
Black card
Coloured chalks
Coloured pastels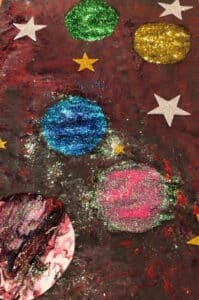 On your black card, use white to dot around and draw the outline of a planet. You can use your finger to smudge the colours and blend them into each other; this creates a more fluid effect that will enhance the design. Don't be afraid to layer the pastels and work with lots of different colours, this will create depth and make your pieces feel more real.
---
If you'd like to know more about Pilgrims Hospices' Wellbeing services, email our team with any questions at wellbeing.enquiries@pilgrimshospices.org or call the Pilgrims Hospices Advice Line on 01233 504 133.