Trees of Love: Sally's story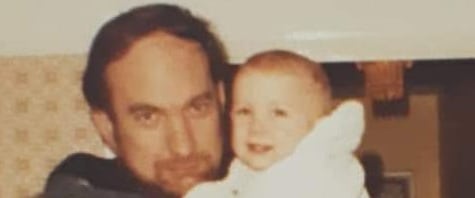 Sally Atkins supports Trees of Love in memory of her dad, Robin.
Here, she shares why remembering Robin at Trees of Love is an essential part of her year.
---
My dad, Robin, was a well-liked member of the community in Sandwich, where he spent most of his life. A postman and member of the local cricket club, he loved his family dearly and would always do what he could for them. 
Sadly, he was diagnosed with prostate cancer, living with it bravely for a couple of years before it took hold aggressively. In June 2007, my wonderful dad lost his battle, with great dignity.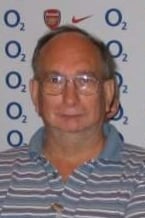 Dad was cared for at the Thanet hospice at the end of his life, with Mum and myself, always at his side. We cannot fault the care he received. Calm, peaceful and welcoming, the staff cared for us all with such kindness, allowing us to sleep by his bed, and make the most of every moment together. 
Trees of Love is special to us as a family. After two years, I felt I wanted another way to remember my dad, moving forward with my grief. I found out about the Trees of Love service and came along to see what it was like. Now it's very much part of my yearly calendar, and I've been attending for nearly nine years. Even after all this time, it still moves me, and I have a few tears during the service. The beautiful trees are all lit up, and I take photographs of the lights and Dad's dove, to share with my family, especially ones who live far away. 
Pilgrims is such a worthy cause and I will continue to support them and all they do for others. With events on all throughout the year, there's something for everybody, and I look forward to attending Trees of Love this year, and remembering my special dad.
---
Trees of Love events will take place at our hospices in Ashford, Canterbury and Thanet at 5pm on Saturday 3 December 2022.
There will be a filmed service released on the Pilgrims Hospices YouTube channel at midday on Saturday 3 December.
We also offer indoor services with seating across our east Kent community:
Firmager, St Nicholas Church, New Romney, 3pm on Saturday 3 December 2022
St Peter and St Paul Church, River, Dover, 4pm on Sunday 4 December 2022
All Souls Church, Cheriton, Folkestone, 5pm on Sunday 4 December 2022
Barham Crematorium, Barham, 4.30pm on Thursday 15 December 2022
Charing Crematorium, Charing, 4.30pm on Friday 16 December 2022
To dedicate a dove in memory of a loved one please visit pilgrimshospices.org/treesoflove or contact our Supporter Relations team:
You can also post a message and a photo in memory of your loved one on our online Trees of Love memory wall.
---
If you or someone you know is coping with a life-limiting illness and you think you may benefit from Pilgrims free services, talk to your GP or Healthcare Professional about your options or click here to read about our Wellbeing Programme.