The invaluable support of Trusts and Foundations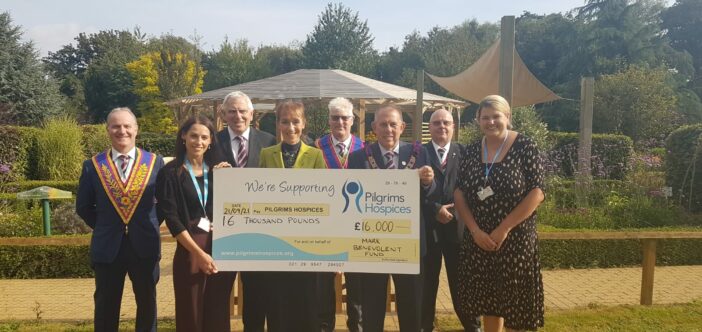 Pilgrims Hospices receive £2.4 million annually from the NHS, yet to provide its services to the local community costs £15 million a year, or £40,000 a day.
---
To bridge our funding gap, Pilgrims applies to a variety of Trusts and Foundations to fund specific services as well as new projects.
Trusts and Foundations is a term for a wide and diverse set of charitable bodies. Their motivations and ways of operating are as distinctive as the individuals and organisations they represent. Trust and Foundations fundraising refers to the process of asking or applying for support from these charitable bodies that are empowered to make grants for charitable purposes.
Our Trusts and Grant funders have enabled us to purchase a wide range of specialist medical equipment and helped to deliver vital building and refurbishment works. Additionally, funding for core running costs helps Pilgrims to continue delivering its services free of charge for the east Kent community. Pilgrims receive grants of varying sizes, and each and every one makes an incredible difference to its patients and hospice settings.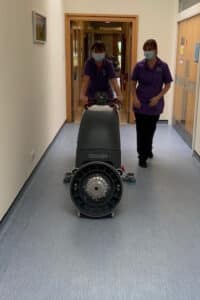 Isabel Smith, Trusts Fundraiser, said: "At Pilgrims Hospices, we are fortunate enough to have received support from a number of Trusts and Foundations. Last year, we received in excess of £185,000 in various grants to support our vital care across the three hospice sites. Each grant is important and makes a significant difference to the patients who we care for. As a charity, we are extremely grateful for every grant that we receive."
Kate White, Head of Nursing, added: "People think that hospices are sad places, but really they are places to help our patients live fully and well in the time that they have. Ongoing improvements to our facilities and equipment enable families, carers and patients to have a brighter and more inspiring setting for their care. A hospice isn't a place to be fearful of – it is a place that removes fears. Every day we want to continue in the spirit of delivering innovative end-of-life care, by updating our facilities."
Here are just a few recent examples of the generous support that Trusts provide:
The Albert Hunt Trust donated a very generous £50,000 to contribute towards Pilgrims' essential core running costs; this continued support is so valuable to the charity.
Cantiacorum Foundation made a generous donation to allow Pilgrims to purchase a new floor scrubber and dryer machine. This helps ensure floor cleaning is always at an exceptionally high standard and surfaces are left clean and dry immediately, to ensure minimal disruption is caused to hospice users.
The Provincial Grand Lodges of Mark Master Masons of Kent supported Pilgrims with an incredible £16,000 donation from their Mark Benevolent Fund, to be used towards core running costs. Pilgrims is very grateful to them for their continued support throughout east Kent.
At Pilgrims Hospice Ashford, the Frank Brake Charitable Trust kindly funded the Therapy Centre downstairs reception and garden pergola. Pilgrims is proud of its long association with the Trust and is extremely indebted to them for their continued support.
Pilgrims Hospices is thankful to all of the Trusts and Foundations who have or continue to support the charity; it simply couldn't provide its expert, end-of-life care without them.
There are many items of equipment that are always needed.
We are continually working on an equipment replacement program for the benefit of our patients and to enhance our clinical settings. These aren't always funded by Trusts; sometimes they are funded by generous members of our community, too.
If you, your family, group or business would like to support, please get in touch by emailing fundraising@pilgrimshospices.org.
---
Pilgrims Hospices cares for thousands of local people each year, free of charge, during the most challenging time in their lives. They offer care and support in people's own homes, in the community and in their inpatient units as well as running a 24-hour advice line.